This post contains affiliate links. See my disclosure for more information.


This morning I appeared on Better Kansas City, a local lifestyle show on KCTV5. I shared my favorite chocolate cupcakes and chocomole frosting. I really had a terrific time!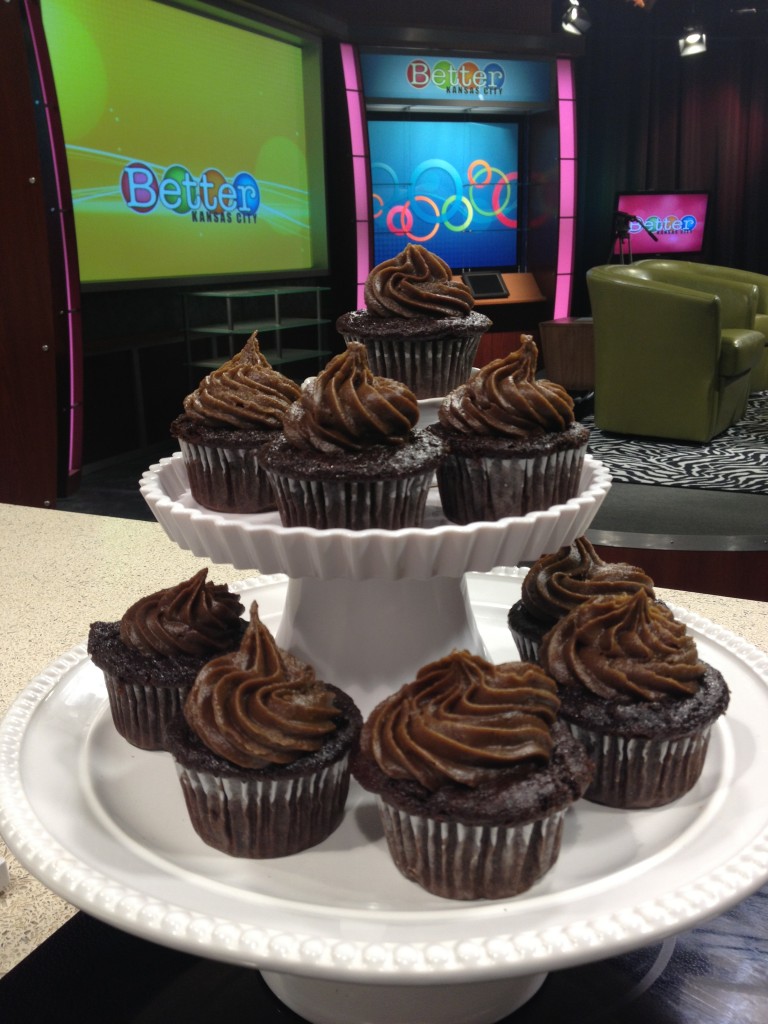 Because y'all asked, here's the video. I can't watch it, really I can't…but you go ahead, as long as you promise not to point out my blunders. Like neglecting to mention the vanilla bean paste in the frosting or putting my words in the wrong order. I did manage to not cuss like a sailor, so there's that… 😉 And how cute is Lisa Holbrook? She's a fun TV host and jumped right in frosting cupcakes with me, even sticking her finger in the frosting for a taste.
KCTV 5
Wanna give these cupcakes a try? Here's a link to the recipe from KCTV5. Tomorrow I'll share another fun way to use these recipes. Check back, it's a good one!