This post contains affiliate links. See my disclosure for more information.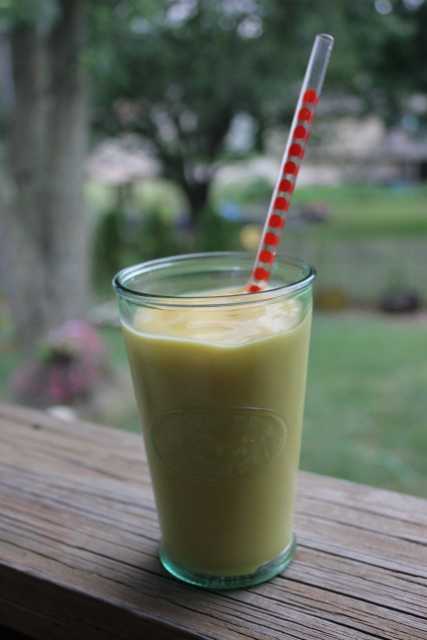 I recently attended an Indian Street Food Class with the lovely Jyoti Mukharji. She really packs a class full of delicious recipes, interesting tidbits about Indian cooking and shares her extensive knowledge on the whys and hows of using specific spices. Of the many dishes we learned in the class, I was most excited about the Mango Lassi.
I wasn't excited about the mango lassi because it is a favorite of mine. I was excited because my favorite fella orders one every time we have Indian food away from home. I knew I could learn to make them at home, so we could have them alongside the Indian dishes we eat often. It was one of the recipes I've never tried at home, never even looked up a recipe.
Jyoti shared a very traditional way to make Mango Lassi, using milk, yogurt, canned sweetened mango puree and white sugar. Since several of those ingredients don't work well for me, I set off to modify the recipe. This one received approval from the fella, so I'm sure it's a pretty good stand-in for the real deal.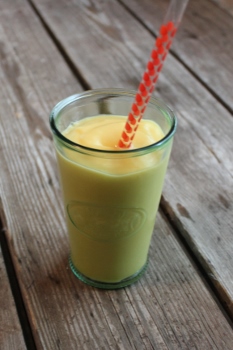 Mango Lassi, dairy-free and vegan
Ingredients
1

cup

frozen organic mango chunks

(Trader Joe's is a good source)

1 6-

oz

. container non-dairy frozen yogurt

(I use So Delicious plain or Trader Joe's coconut yogurt)

1 1/2

cup

unsweetened non-dairy milk of your choice

1

t

. honey

(optional, it is very sweet without)

pinch of cardamom
Instructions
Combine all ingredients in high speed blender.

Serve in a tall glass. Makes two generous servings.

*If you would like this recipe to be strict vegan, sub maple syrup or raw agave nectar for the honey. As noted in the ingredients, the honey is optional and you may enjoy this recipe without the addition of any sweetener.