This post contains affiliate links. See my disclosure for more information.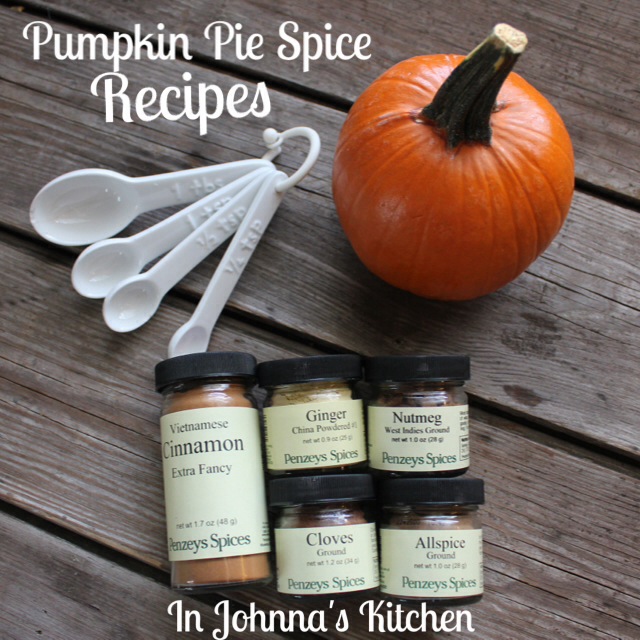 Why am I sharing these recipes today of all days?
Because tomorrow or Thursday you might find yourself in the kitchen, frantically digging through your spice collection for that jar of Pumpkin Pie Spice you haven't used since last year.
So three things about that:
1. It's gonna be old. It's best to not keep ground spices more than a year (some say six months). You and your guests deserve all of the full flavors of pumpkin pie spice that is fresh.
2. You've probably got everything on hand to make the spice blend. Then you'll have an easier time keeping your spices fresh AND you won't have so many rarely used containers of spice blends floating around.
3. Do you know what's in those spice blends? Sometimes an anti-clumping agent is added. Maybe it's got gluten in it. If not it's got corn or maybe something you can't pronounce. Best to read the labels on spice blends very carefully. OR…just make the blend at home. It's easy and you can make as little or as much as you'd like!
Ok, so I've convinced you to either make your own out of desperation or because you like the idea of a fresher blend with no mystery ingredients. So here's the scoop: folks aren't in agreement on what spices are used in Pumpkin Pie Spice. I'm going to share options for you and hopefully you can find everything you need already in your cupboard. I've listed three recipes in order of my flavor preference.
These recipes are created using "parts" instead of a set measure. You choose how much a "part" is based on how much Pumpkin Pie Spice you need to make. Mix all of the ingredients together in a glass container. I like 1/2 pint mason jars or empty spice jars sold at Penzeys.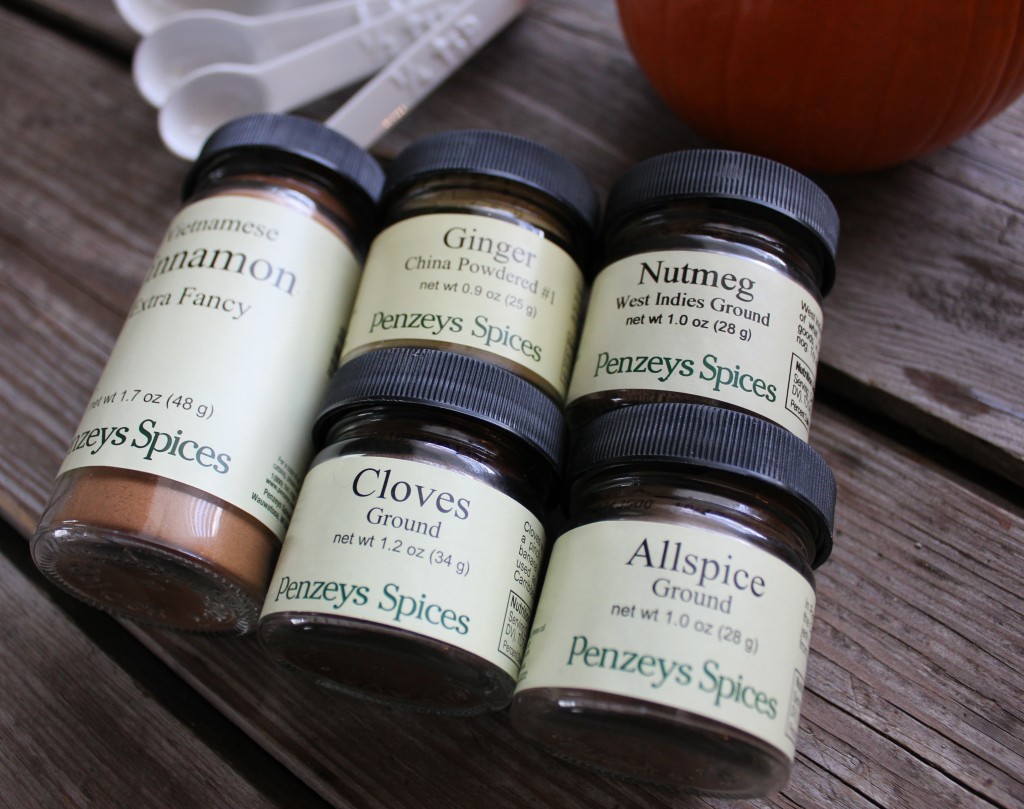 Pumpkin Pie Spice Version #1
1 part ground cloves
2 parts ground ginger
2 parts ground nutmeg
4 parts cinnamon
Pumpkin Pie Spice Version #2
1 part ground cloves
1 part ground allspice
4 parts ground nutmeg
6 parts ground ginger
12 parts ground cinnamon
Pumpkin Pie Spice Version #3
Equal parts ground spices:
Cinnamon
Ginger
Nutmeg
Mace
Cloves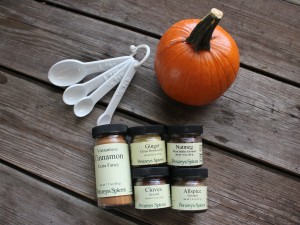 Wishing you the happiest of Thanksgivings! I'll be back on Black Friday with my holiday wish list, just in case you want to buy me or your favorite home cook a little something. 🙂