This post contains affiliate links. See my disclosure for more information.


I'm a professed fan of chia pudding. I shared my super simple version here. It's one of the things I have nearly every week, making a few jars and tucking them in the fridge for a quick, healthy snack. I turn to chia seed to get Omega 3s into my plant-based diet.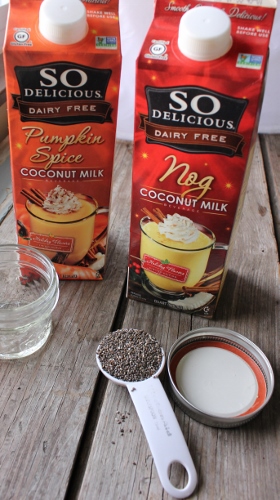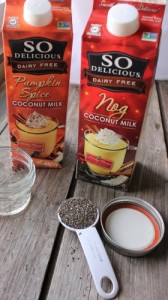 This time of year, I get super excited when I spot the So Delicious dairy free nogs. The Pumpkin Spice is my go-to when I crave a fancy coffee drink but know I can't get a Pumpkin Spice Latte at the nearby coffee house that fits within my way of eating. So I just pour a little into my coffee–so good! And the Nog flavor is great straight from the carton in the grocery store parking lot. Kinda sorta not kidding.
So the two must come together: egg-less nog and chia seeds. This is so simple I'm not sure it even qualifies as a recipes. I am, however, certain it qualifies as a yummy treat. I've made this with both the regular nog flavor and the pumpkin spice flavor. Both are good but I think I might like the nog flavor best. Probably because I'm hoarding the pumpkin spice for coffee drinks.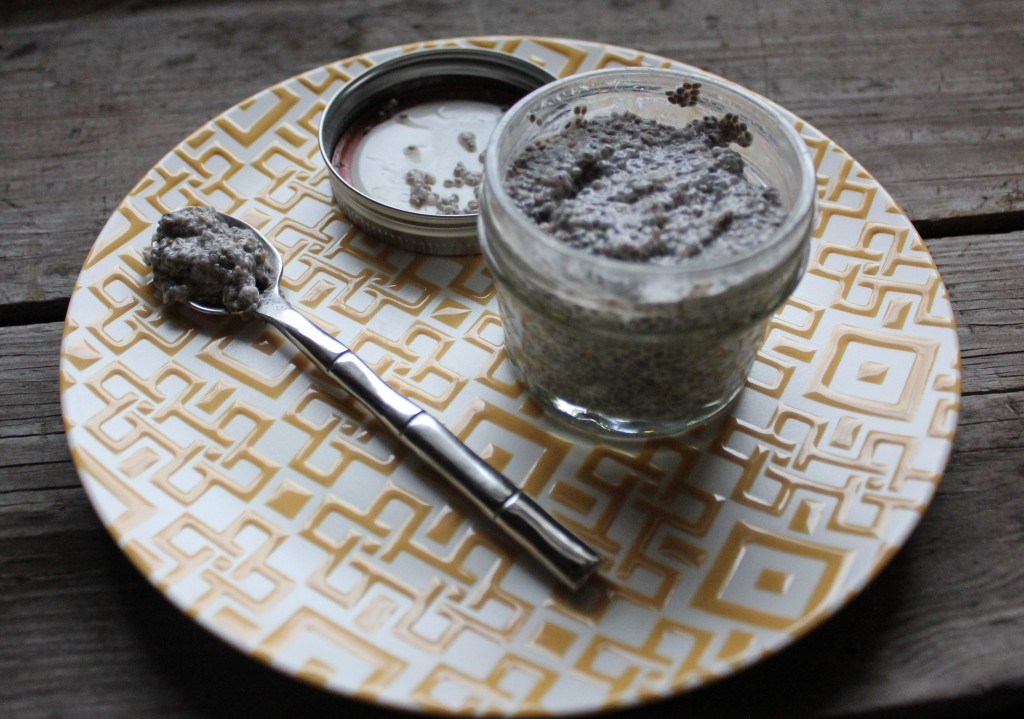 One quick note on chia seed: if you have a finicky eater in your house or are trying to introduce chia seeds to your kiddos, you might consider trying white chia seeds first. Seeing little black bits in pudding might not be welcomed by some. The white chia seeds look a bit more like tapioca pearls.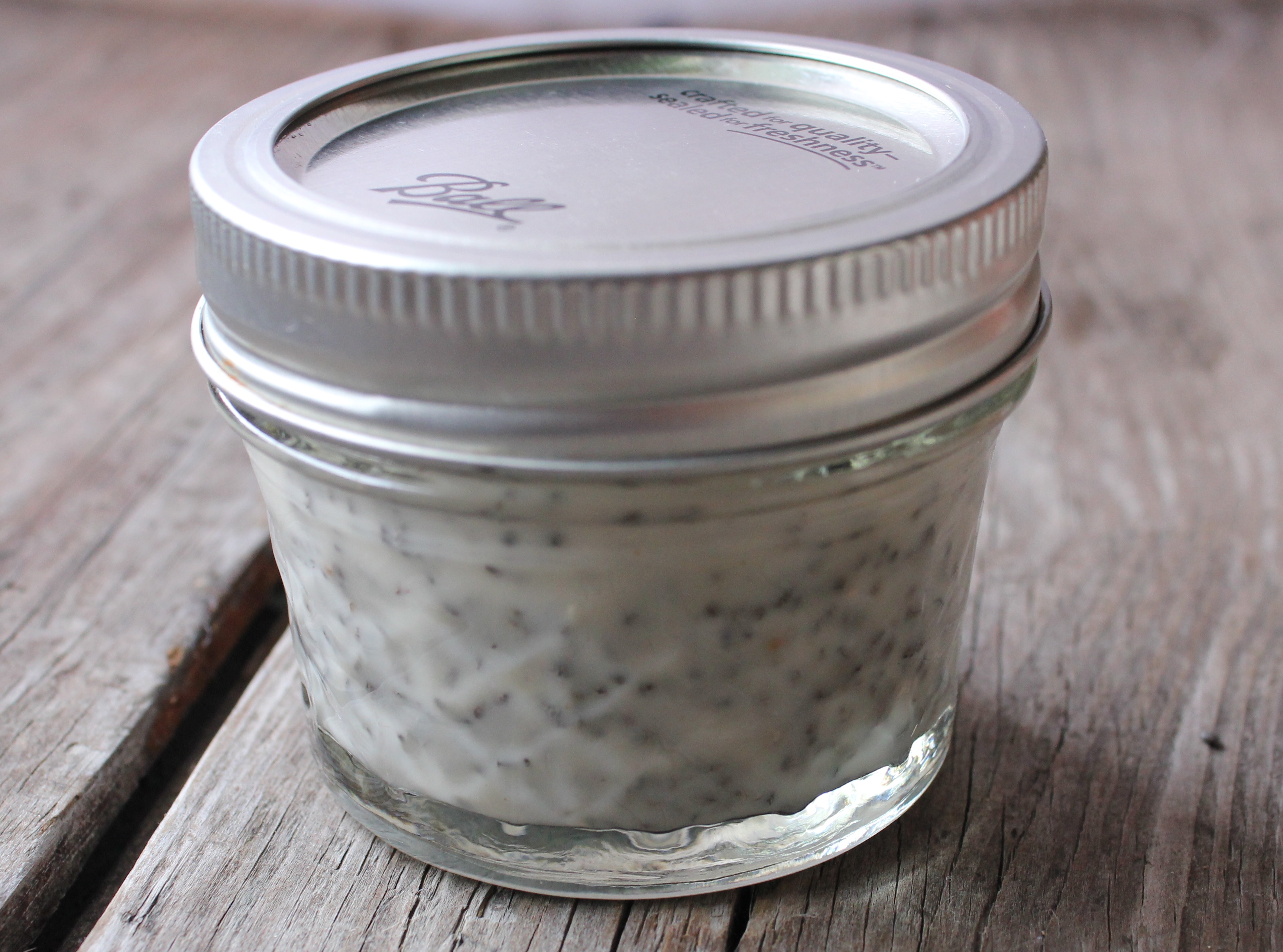 Eggnog Chia Pudding (gluten-free, dairy-free, egg-free, Vegan)
Ingredients
1/3

cup

So Delicious nog or pumpkin spice nog

1

Tablespoon

plus 1 1/2 teaspoons chia seed

1/2

pint

mason jar
Instructions
Combine ingredients in 1/2 pint mason jar. Screw lid on tightly and shake the jar well so no clumps of seeds are visible.

Place in refrigerator overnight or longer before eating.

If you think of it, shake the jar when you get in the refrigerator just to make sure the seeds are not clumped.

Serve cold.
This post contains affiliate links for products I personally own, use and believe in. Should you click on the links and purchase these items, I may receive a small percentage commission. By purchasing via links in my blog posts, you are helping me earn a few pennies to buy a bunch of kale, a pound of flour or a new spatula. This allows me to continue producing high-quality, free content including original recipes. I appreciate your support!