This post contains affiliate links. See my disclosure for more information.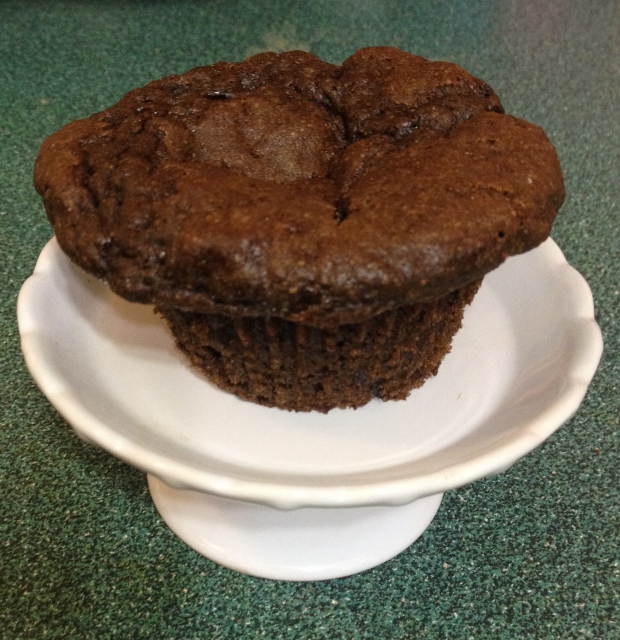 These muffins, while not picture perfect, are so full of rich chocolate flavor and wonderful texture, that I just had to share them with you. Chocolate Chocolate Chip Muffins are a great way to start the day.
I say this because muffins are for breakfast, right? I saw some diet guru on TV recently and he said whoever came up with the name muffin was just trying to find a way to trick us into eating cake for breakfast. Maybe he's right. Don't care. I'm eating these for breakfast. Also, maybe for lunch.
While these are a bit cake-like, they are definitely not as sweet as cake and the texture is more muffin-like than the delicate crumb of a cake. These are a favorite roadtrip snack of mine because they hold together well. They also pack well if you are a lunchbox fan. Enjoy!
I am entering this recipe in the So Delicious Dairy-Free 3 Course Recipe Contest.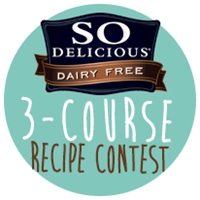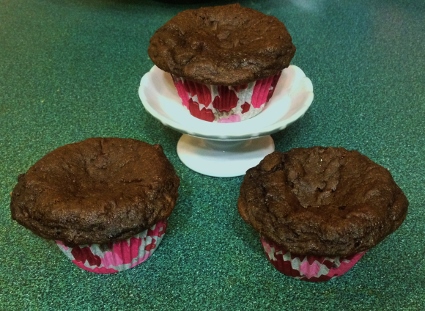 Chocolate Chocolate Chip Muffins (gluten-free, dairy-free, egg-free, vegan)
Ingredients
1/2

cup

almond flour

3/4

cup

coconut sugar

1/4

cup

unsweetened cocoa powder

2

teaspoons

baking powder

1

teaspoon

baking soda

1/2

teaspoon

sea salt

6

ounces

non-dairy yogurt

(I use So Delicious cultured coconut milk)

2/3

cup

non-dairy milk

(I use So Delicious Coconut Beverage or unsweetened almond milk)

1

teaspoon

vanilla extract

1/2

cup

chocolate chips

(I use Enjoy Life dairy-free chips)
Instructions
Preheat oven to 350 degrees. Line 10 cavities of a muffin pan with paper cupcake liners.

In a large mixing bowl, stir together flour, almond flour, coconut sugar, cocoa powder, baking powder baking soda and sea salt. Set aside.

In a medium mixing bowl, combine non-dairy yogurt, non-dairy milk and vanilla extract.

Add liquid mixture to dry mixture, stirring just to combine.

Once combined, add in chocolate chips.

Pour batter into wells of muffin pan, a scant 1/3 cup in each of the ten cavities.

Bake at 350 degrees for 15 to 17 minutes, until a toothpick inserted into the center comes out clean.