This post contains affiliate links. See my disclosure for more information.


Three Minute Meal: Instant Pot Banza Mac & Cheese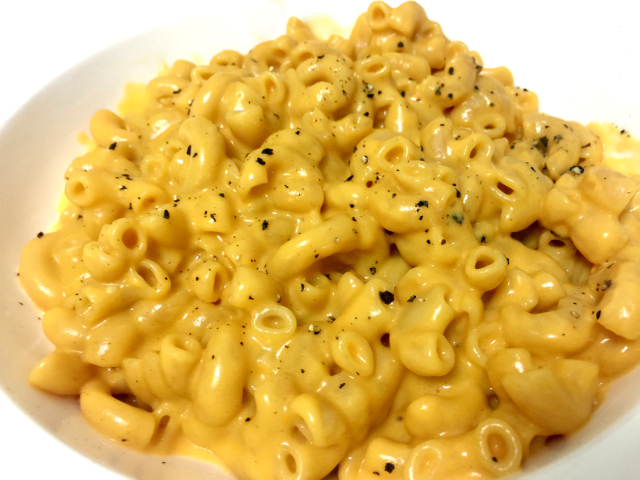 A variety pack of Banza's new Mac & Cheese arrived this week. Within minutes, I had it in the Instant Pot to see if I could make a product that is already easy to prepare even easier. And the answer is YES. Three minutes in the Instant Pot and I had hot, creamy mac & cheese that is made with my favorite chickpea pasta.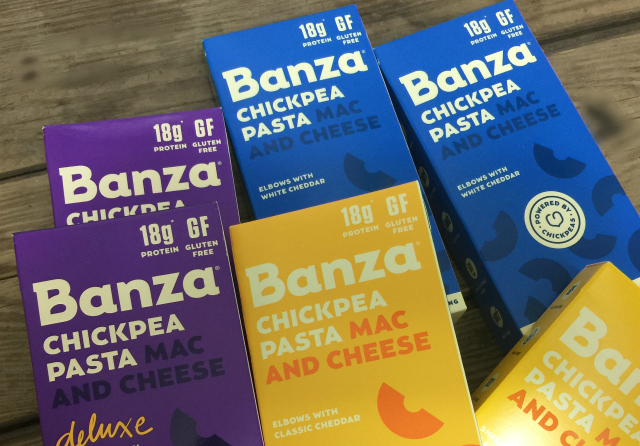 I've already professed my love for Banza pasta. It's high in protein and lower in carbs than other pastas, gluten-free and gluten-full. It also has a terrific texture and doesn't fall apart when cooking. Gluten-free pasta is tricky, so many failures have happened in my kitchen with it. But not with Banza. Plus it reheats well should you have any leftovers!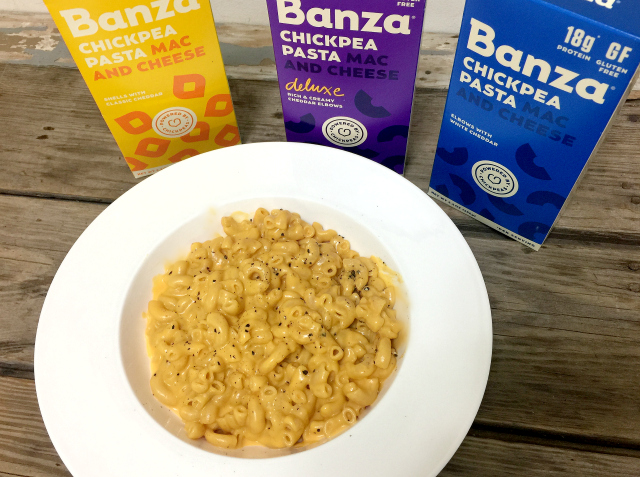 Mac & Cheese in a box not your thing? Here's my Instant Pot recipe for a more traditional Mac & Cheese.
Alrighty, let's get to the recipe…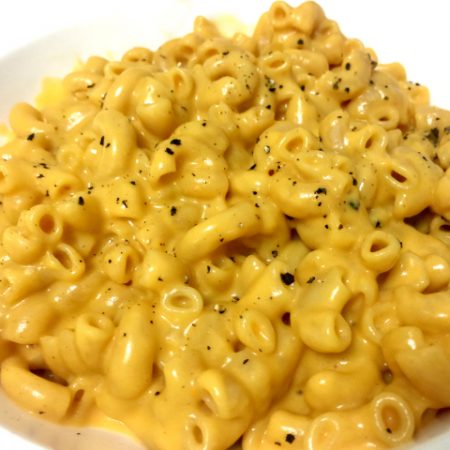 Three Minute Meal: Instant Pot Banza Mac & Cheese
Ingredients
Two boxes Banza Mac & Cheese

3

cups

water

4

Tablespoons

butter or butter substitute

1/2

cup

milk
Instructions
In the bottom of the

Instant Pot

, place pasta only (not the cheese packet contents), 3 cups of water and 4 Tablespoons of butter cut into small cubes. Give a good stir and seal the lid on the Instant Pot.

Set the Instant Pot to Manual (on high) for 3 minutes.

While the Instant Pot is coming to pressure and cooking for 3 minutes, mix together 1/2 cup milk and contents of the two powdered cheese packets. Stir until it forms a thick, creamy sauce.

Once the 3 minutes is up, carefully release the pressure. Not NPR (natural pressure release), you'll want to use your left hand with an oven mitt on it and carefully turn the release valve toward you.

Once the pressure has released and the pin has dropped, remove the lid. Stir in the cheese sauce and eat right away.
Disclosure: The nice folks at Banza sent a sample assortment of Mac & Cheese to me. I was not asked nor required to write about this product. As always, I only write about products I use in my kitchen and would buy with my own money. I received no compensation for this post.