This post contains affiliate links. See my disclosure for more information.


Are you as taken with the Everything But the Bagel Seasoning from Trader Joe's as I am? Want to make it at home? I've got an Everything But The Bagel Seasoning Recipe to share today!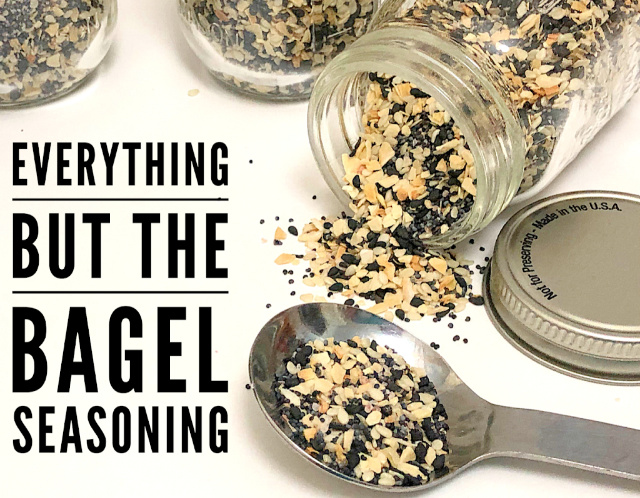 A few tidbits about my recipe:
My version is less salty than the Trader Joe's version. I found it too salty and my favorite fella eats on the lower sodium end of things. It works well for both of us. You can easily adjust according to your taste.

I ordered my ingredients from Penzeys Spices, where all of the single spices are gluten-free. When Gluten Free & More magazine asked Penzeys about gluten, their reply was, ""In order to protect against possible cross-contamination, every lot that we package is tested for gluten. No wheat products are packaged in our facility." Gluten-Free Watchdog has also tested several spice blends from Penzey's with reports available to subscribers.

This makes four sweet little gifts to share with your friends and family. I use the four-ounce Ball Miniature Storage Jars and fill them a bit below the top, leaving room to shake the ingredients as they do tend to separate over time. (At the time of posting, Target had these jars in store for a terrific price. Check there if that's close for you.)

I'd love to hear how you are using Everything But the Bagel Seasoning. In my kitchen, we sprinkle it on cream cheese on top of gluten-free bagels. Sure we could buy Everything Bagels, but instead we buy plain bagels so we can use them any way we want. Which means we eat them all with this seasoning blend. We also have been eating this on top of scrambled eggs with a bit of goat cheese. I like it on roasted sweet potatoes, stirred into a basic vinegar and and olive oil dressing, on mac & cheese and on popcorn. Tell me your favorite way to use this in the comments!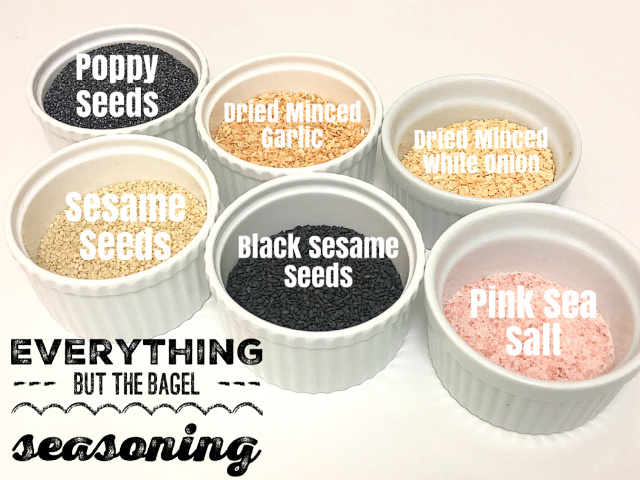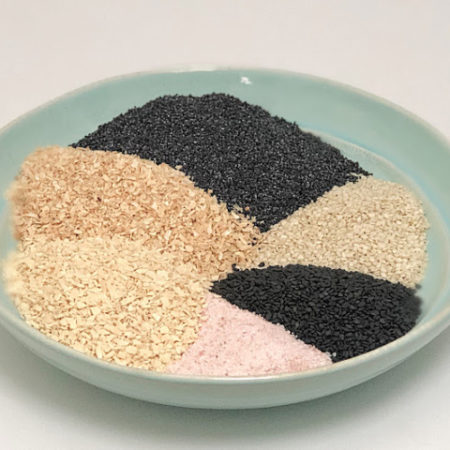 Everything But the Bagel Seasoning
Ingredients
1/2

cup

poppy seeds

1/3

cup

dried minced white onion

1/3

cup

dried minced garlic

1/4

cup

sesame seeds

1/4

cup

black sesame seeds

2

Tablespoons

sea salt
Instructions
Mix all ingredients together in a bowl. Store in airtight containers.