This post contains affiliate links. See my disclosure for more information.


After a recent Introduction to Green Juice class, I had a surplus of cucumbers. I've been experimenting a lot lately with the dehydrator, two months of raw eating helped with that, and decided to give it a go with cucumbers.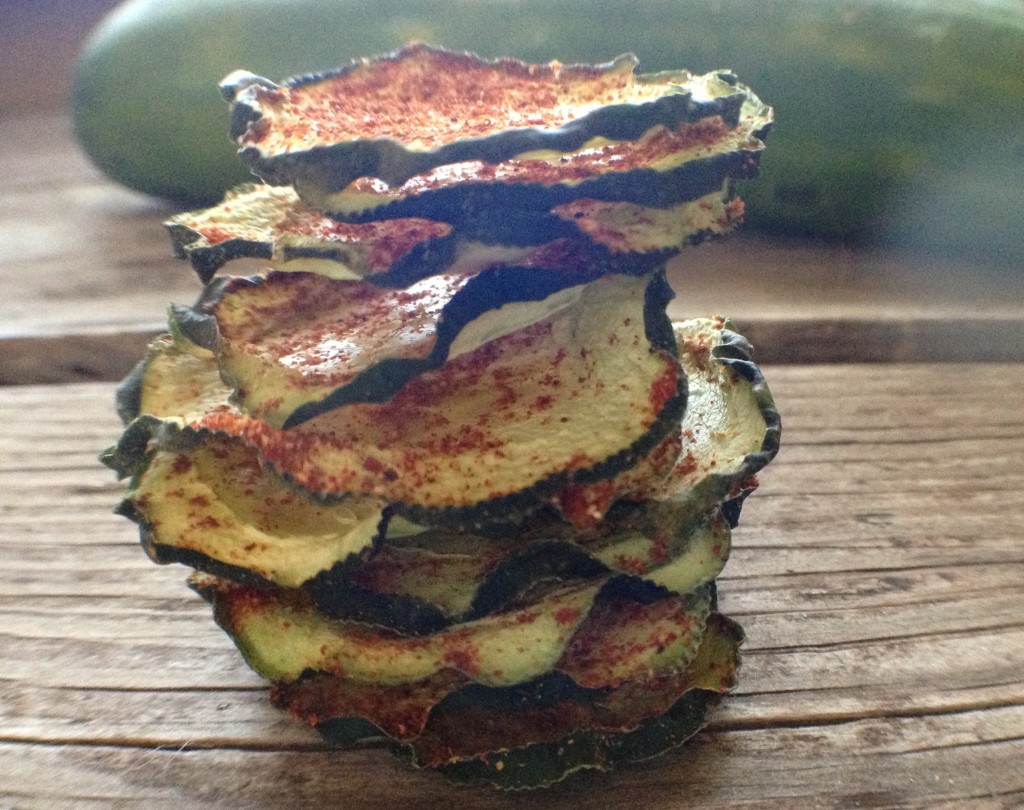 Success! Cucumber chips are delicious! I made batches with only a little salt and pepper, batches with homemade ranch seasoning and my favorite, barbeque. While not exactly a greasy barbeque potato chip from a bag at the store, they satisfied my craving AND are low in calories so I don't feel bad eating quite a few of them in one sitting.
To make the chips, slice three cucumbers using a mandoline. Please, please, use the handguard when using your mandoline! I like the OXO Good Grips Mandoline Slicer
best. Slice the cucumbers about the thickness of a dime.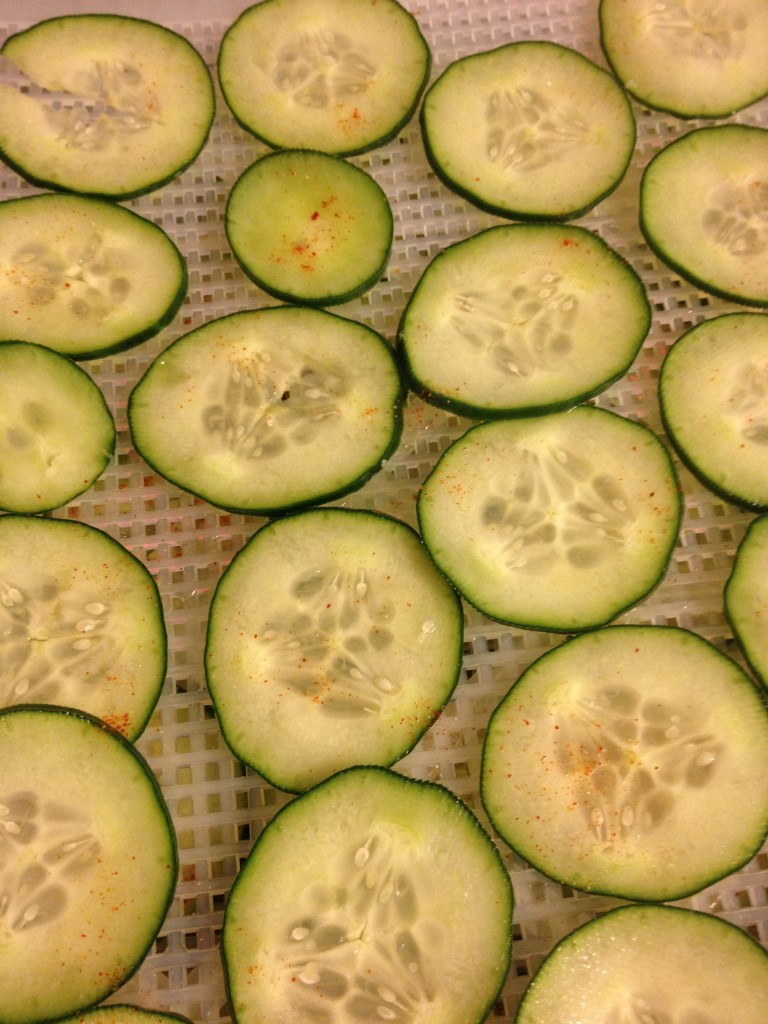 Place the cucumbers on a mesh sheet inside your dehydrator. My favorite dehydrator is the Sedona Digitally Controlled Food Dehydrator
. It has plenty of trays, has an exact temperature control and is very quiet. It's ok for your cucumber slices to touch each other, they will shrink as they dehydrate.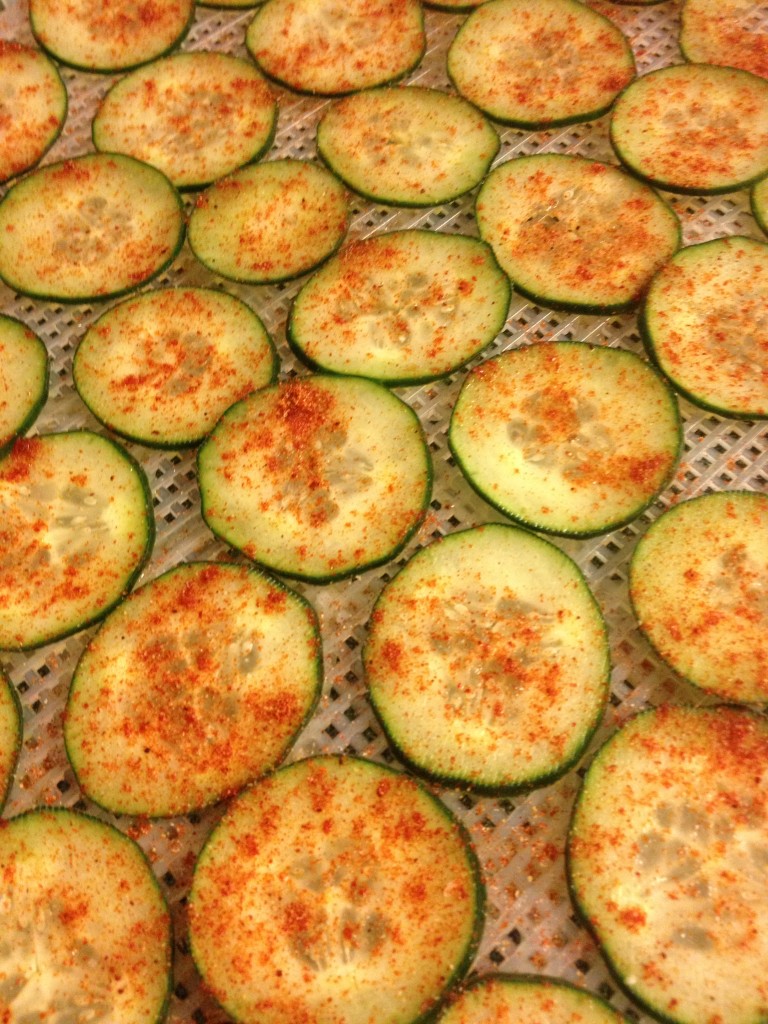 Sprinkle each cucumber slice with the spice blend. Set the dehydrator to 115 degrees and let it do its thing. Easy! A few hours later, you'll have a tasty bowl of crunchy chips you can eat with abandon. By my guesstimate, a dehydrator full of cucumber chips is under 150 calories. And that's a lot of chips!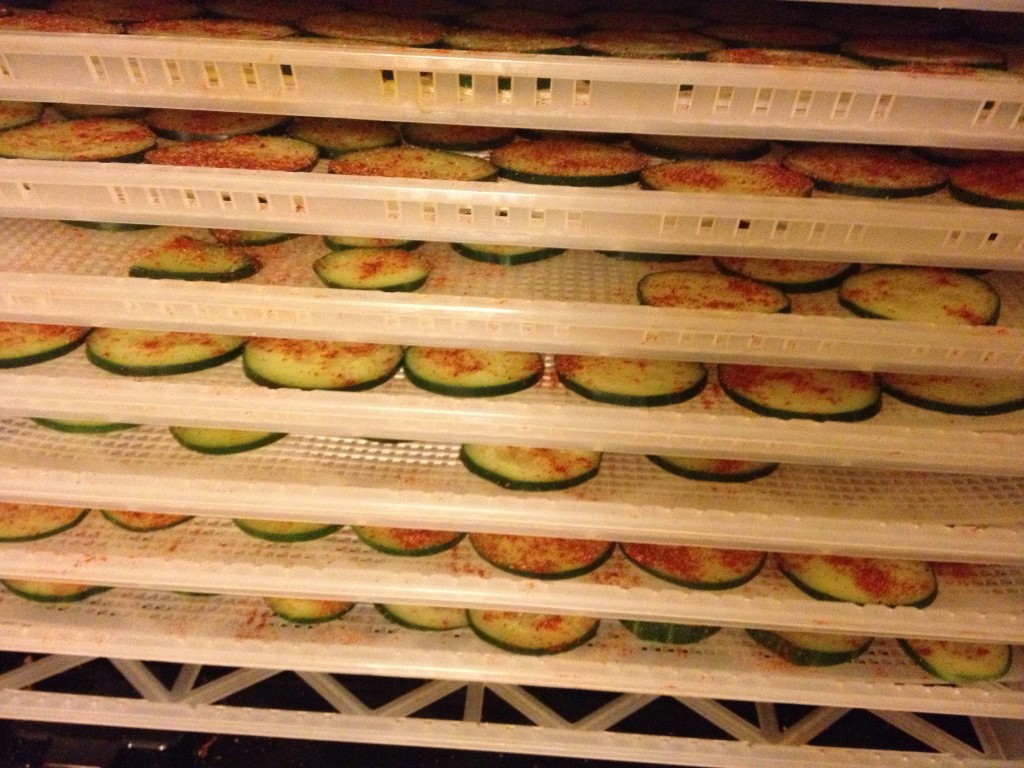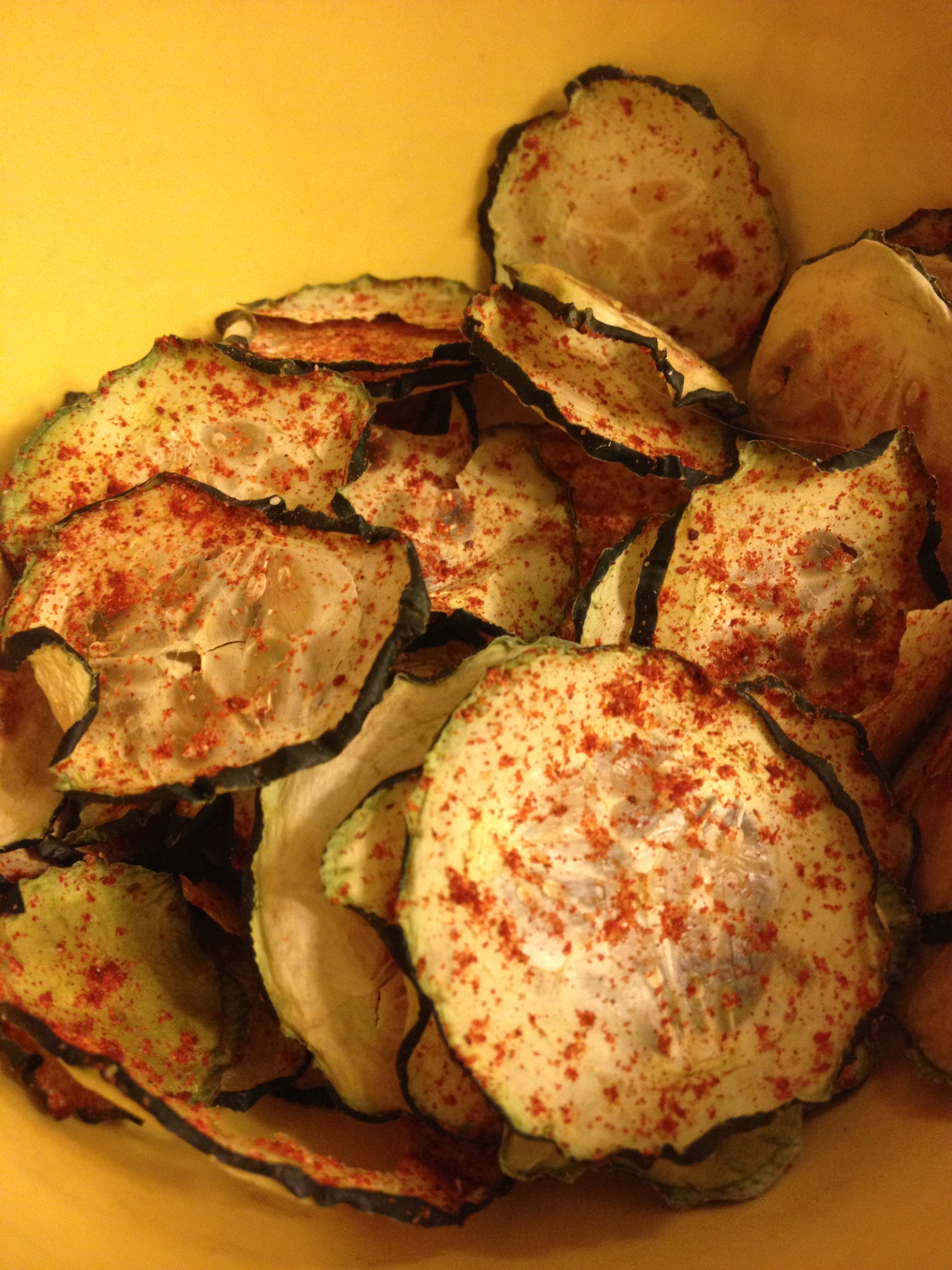 Barbeque Cucumber Chips
Ingredients
3

large cucumbers

, peel-on if organic, peeled if conventional

1

T

. plus 1 t. smoked paprika

2

t

. garlic powder

1

t

. onion powder

1

t

. chili powder

1/2

t

. mustard powder

1/4

t

. cayenne

optional:

1/2

cup

apple cider vinegar

1/2

cup

filtered water
Instructions
Using a mandoline, slice cucumbers very thin, about the thickness of a dime.

If you like a tangy chip, toss the slices in a combination of apple cider vinegar and filtered water.

Place slices on mesh sheets for your dehydrator. It is fine for slices to touch each other, they will shrink as they dehydrate.

Mix all dry spices together. Sprinkle the spice mix over the cucumber slices.

Dehydrate at 115 degrees or less until they are crisp. Some cucumbers take as little as four hours, some as much as eight. This will depend on how thick you slice them and how water-rich your cucumbers are.

Remove from dehydrator and store in an air-tight container.
I'm linking up this post with Gluten-Free Cat's Raw Food Thursdays.
This post contains affiliate links.