This post contains affiliate links. See my disclosure for more information.


Yesterday I was browsing the aisles at Whole Foods. Specifically, I was visiting the frozen entree aisle. I hadn't been there for awhile and was amazed at how many new gluten-free convenience items have appeared. And I got sucked in…
I bought a box of Sophie's Kitchen Breaded Vegan Fish Fillets.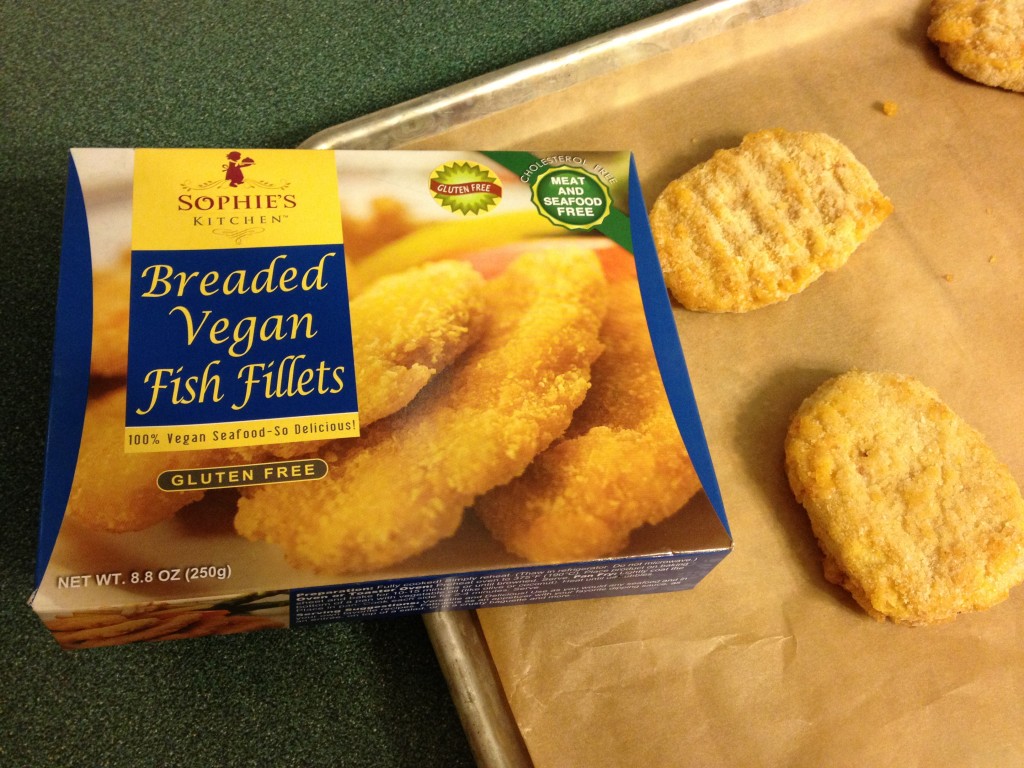 While unloading my purchases, my favorite fella said only, "Why???" I still have no answer. The last time I ate fish was in a pub in London some 12 years ago. At the time, it seemed important to experience the local cuisine. I ate fish and chips. Well, I tried to. I didn't like the fish so I mostly ate fries for dinner that evening.
Last night I cooked French fries from a bag and baked the breaded vegan fish fillets. I made a dairy-free tartar sauce and hushpuppies.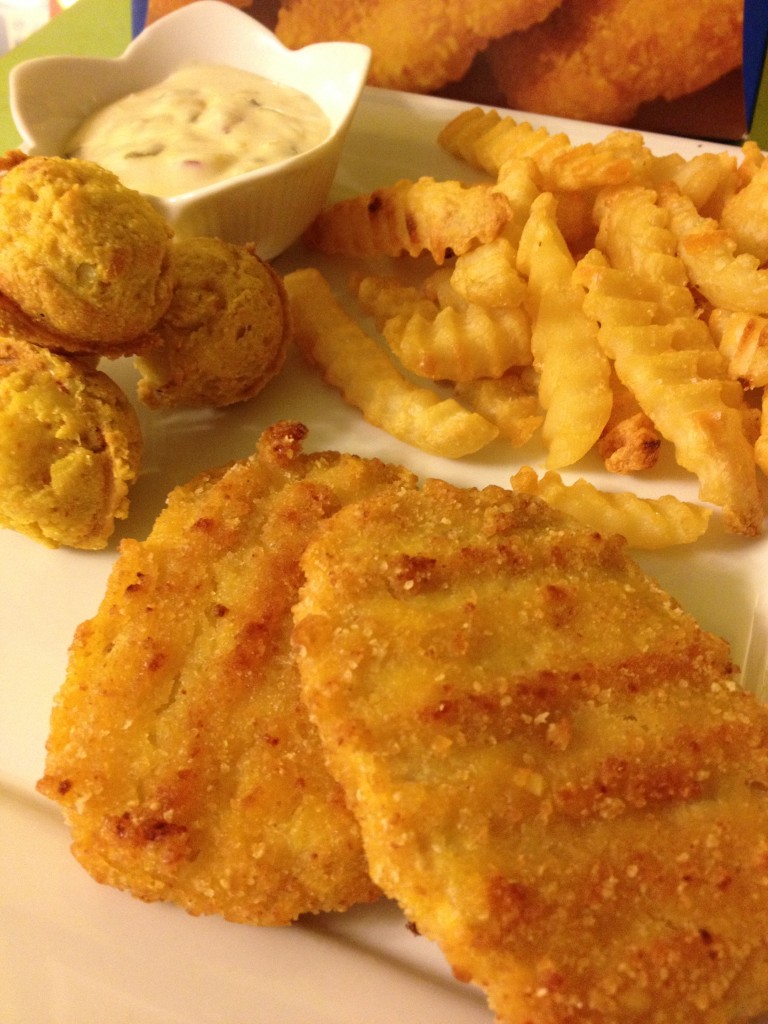 Turns out I am still not interested in eating fish, vegan or otherwise. Again, I ate mostly fries for dinner. The Sophie's Kitchen fish isn't overwhelmingly fish-y, it doesn't smell like walking by the seafood counter when it is baking. The texture is sort of stringy, a bit rubbery, but the breading is delicious and has a nice crunch. I miss breaded, fried food.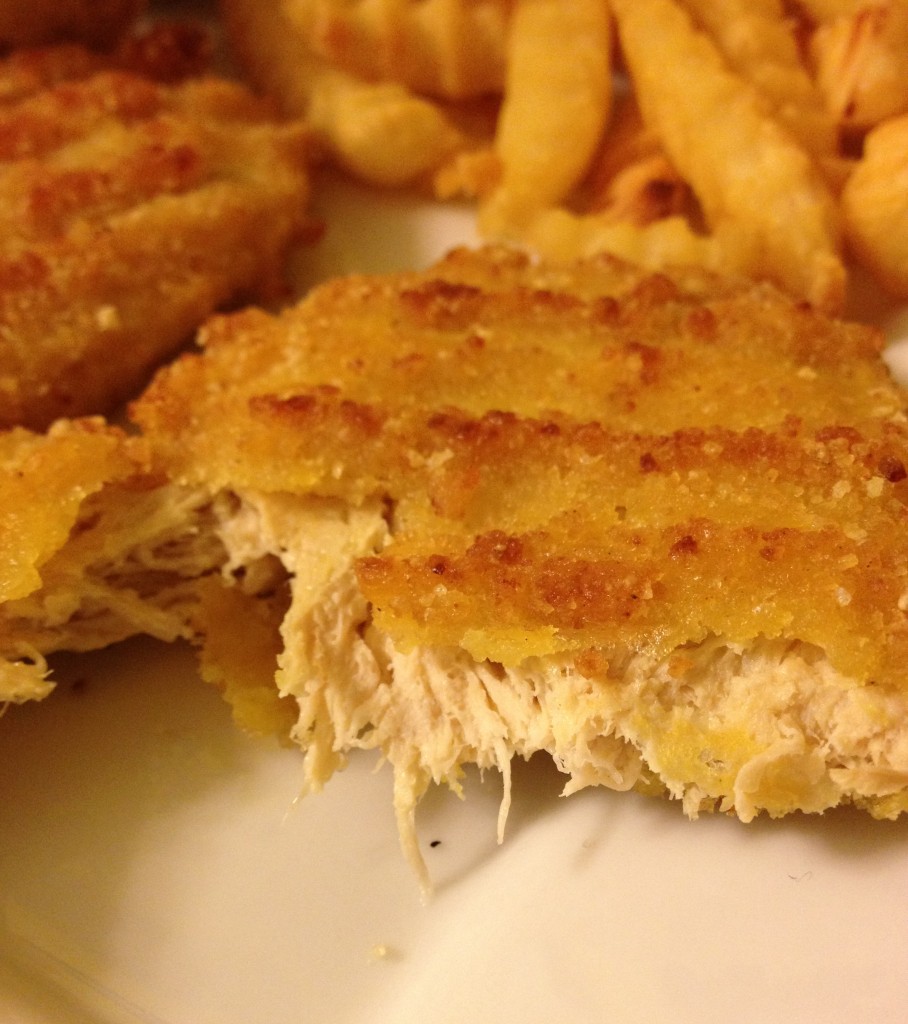 Will I buy this again? Probably not. I don't really need faux fish in my life. But French fries and hushpuppies, I plan on keeping those around. I think the Sophie's Kitchen products would be terrific for someone with seafood allergies who also needs to be gluten-free.
About the Sophie's Kitchen fish: it contains no artificial ingredients. It's primarily textured vegetable protein (TVP) and contains konjac, a root touted as a superfood. No cholesterol, no preservatives, no trans fat, no artificial colors or flavors, no MSG. As far as convenience products go, this one isn't bad at all. It's just not my thing.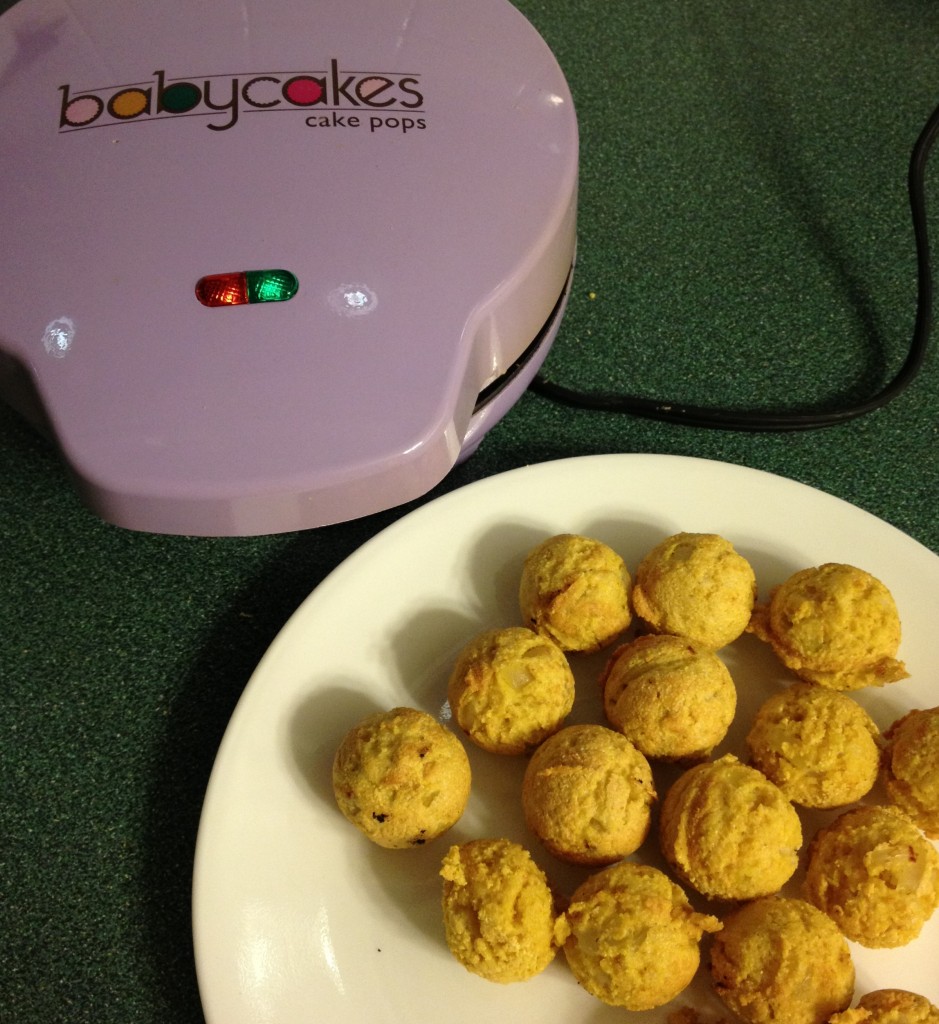 Oh, hey! About those hushpuppies…they are baked hushpuppies made in the Babycakes Cake Pop Maker
. The recipe is in The Big Book of Babycakes Cake Pop Maker Recipes
written by two terrific ladies, Kathy Moore and Roxanne Wyss. I helped develop the gluten-free recipes in this cookbook and think you'll enjoy them. The recipes are much more than sweets, like these hushpuppies. I'd love to hear if you've tried this cute little countertop appliance and the hundreds of recipes available for it!