This post contains affiliate links. See my disclosure for more information.


Yesterday I shared my latest jackfruit creation, a Reuben sandwich. It's everything a Reuben should be, just without meat, dairy and eggs.
In testing the recipes several times, I had plenty of opportunity to use the ingredients in other forms. I used the corned jackfruit as burrito filling, I mixed it in with potato hash. I spread the swiss cheese spread on carrot chips, crackers, celery. And the thousand island dressing has become a staple in our house, a jar of it ready for veggie dip or salad dressing.
But then I recalled seeing a Reuben casserole of sorts at a potluck. I decided that my variation would make a delicious dip, not quite a casserole but yet warm and bubbly, and set out to make that happen.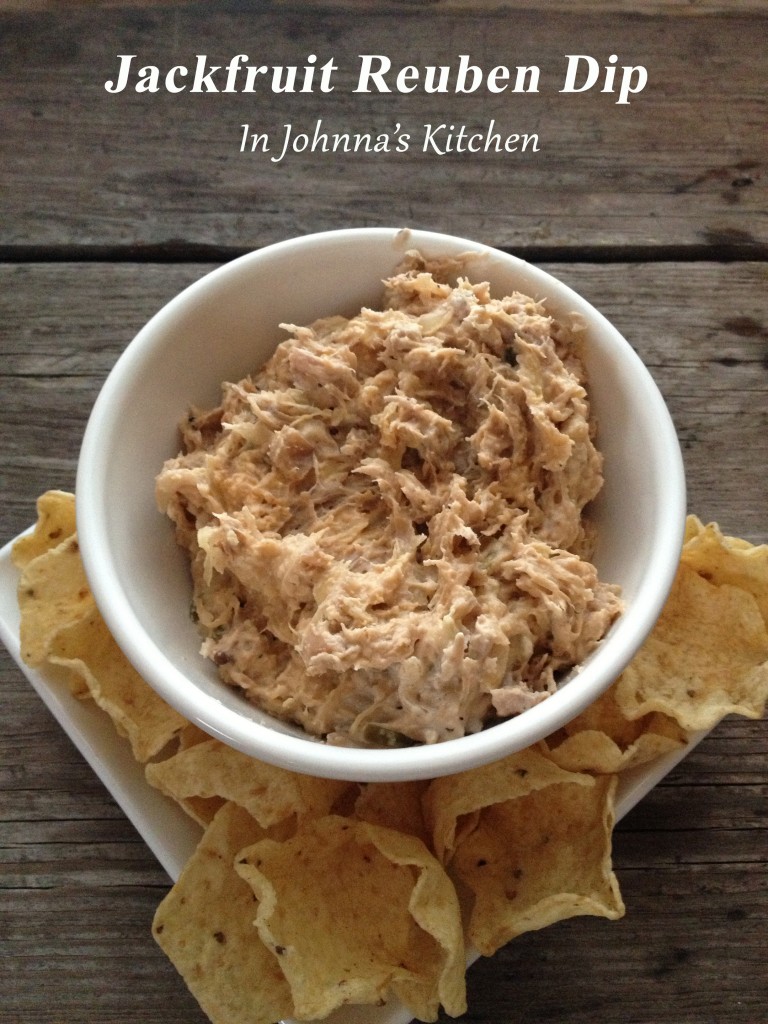 It was so much easier than I could have imagined. I simply put all of the ingredients of the sandwich, minus the bread, together in a small crockpot and heated on low until it was hot. It's that easy! And oh-my-goodness, delicious. I was told once at a blog conference to never use the word 'delicious' to describe food. But by golly, it fits here. This is delicious and very Reuben-y. That's the best fancy descriptor I've got for this one.
I served this with tortilla chips, but think it would also be great on crostinis, with veggie sticks or crackers.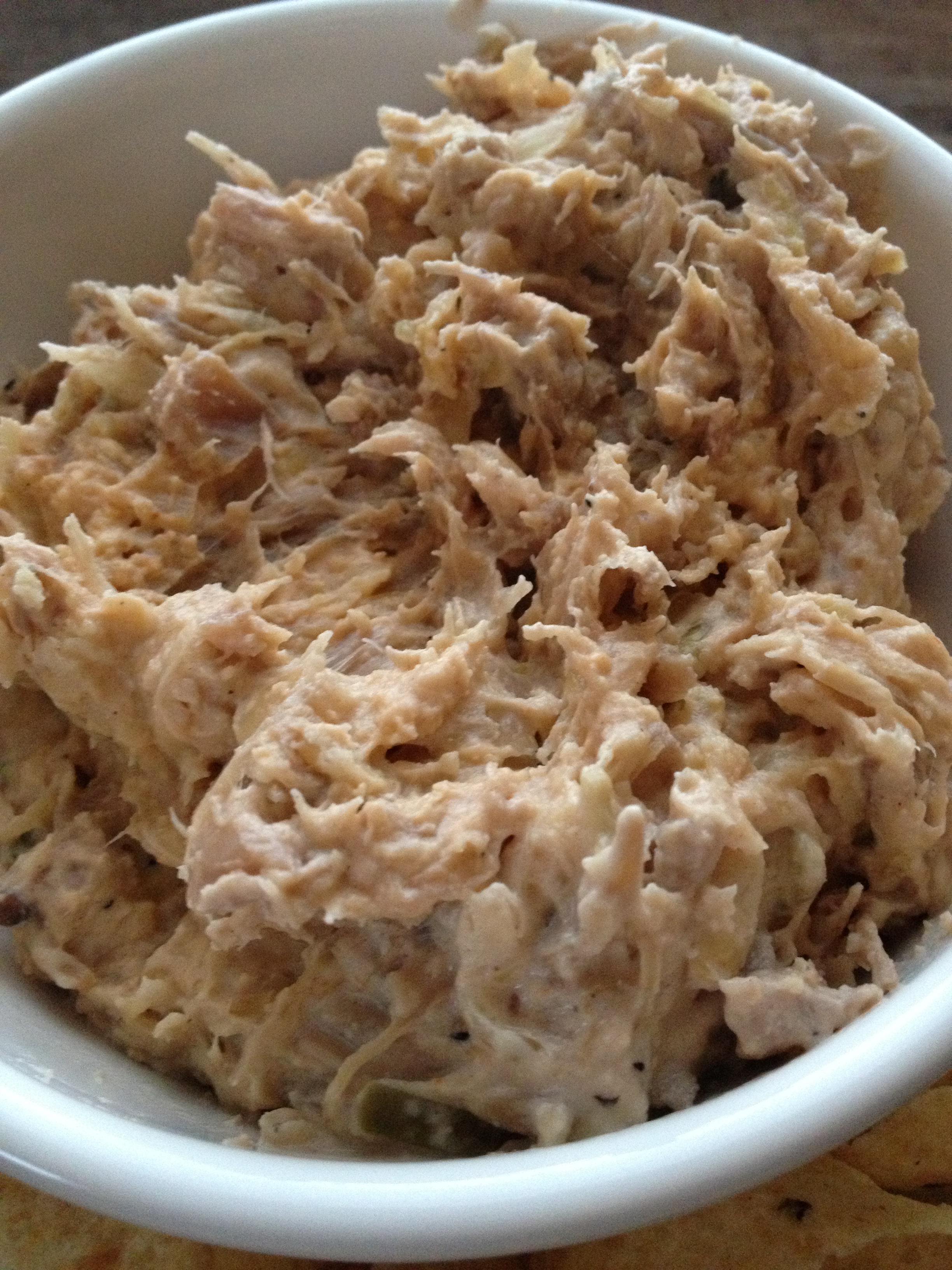 Jackfruit Reuben Dip, gluten-free, dairy-free and vegan
Ingredients
(Recipes for the first three ingredients can be found here )

1

batch of Corned Jackfruit

1

batch of Swiss Cheese Spread

1

batch of Thousand Island Dressing

1

Cup

Sauerkraut

Tortilla chips

, vegetable sticks or crackers for serving
Instructions
After preparing the corned jackfruit, swiss cheese spread and thousand island dressing, combine all three, adding sauerkraut, into small crockpot.

Cook on low until hot.

Serve with tortilla chips, vegetable sticks or crackers.
I'm sharing this at Gluten-Free Wednesdays over at one of my favorite sites, The Gluten-Free Homemaker.