This post contains affiliate links. See my disclosure for more information.


St. Patrick's celebrations are huge here in Kansas City. There are multiple parades on Snake Saturday and a huge parade on St. Patrick's Day, in addition to several smaller parades. There are lots of festive gatherings all over the city in addition to the parades and lots of parties to attend. We do St. Patrick's Day right around here!
And by right, I mean we eat well. Since corned beef and cabbage isn't up my alley, I've got an arsenal of recipes that fit right in as healthier Irish fare. Since I'm not a green beer drinker, I've got a collection of green drink recipes. I didn't forget about dessert either. Gotcha covered! Below are my favorite recipes, some from my kitchen and some from my friends kitchens, to celebrate St. Patrick's Day.
*All Recipes featured in this round-up are gluten-free, dairy-free and vegan.*


In my mind, cabbage is an essential ingredient in a dish to celebrate St. Patrick's Day. Heather of Gluten-Free Cat has this delicious Crunchy Ginger Orange Salad.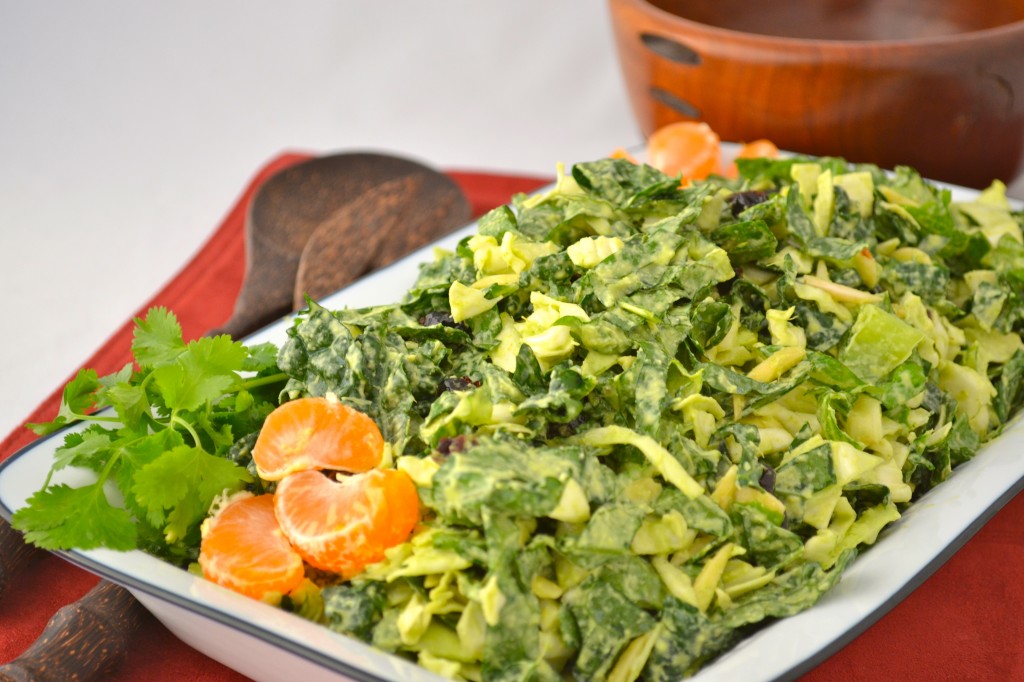 My favorite appetizer contains both cabbage (sauerkraut) and corned jackfruit. It's my Reuben Dip and is party-perfect, as it's made in the crockpot!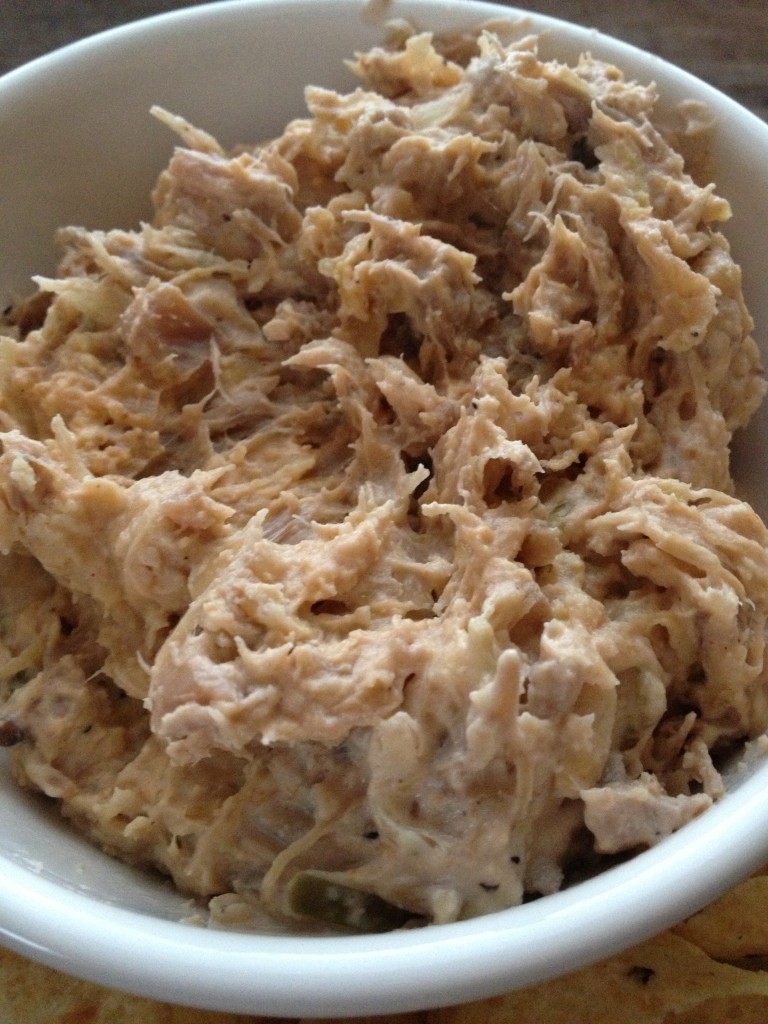 Speaking of Reubens, how about a Reuben Sandwich? Check out my Jackfruit Reuben, a veggie version complete with a recipe for dairy-free thousand island dressing and a vegan swiss cheese spread!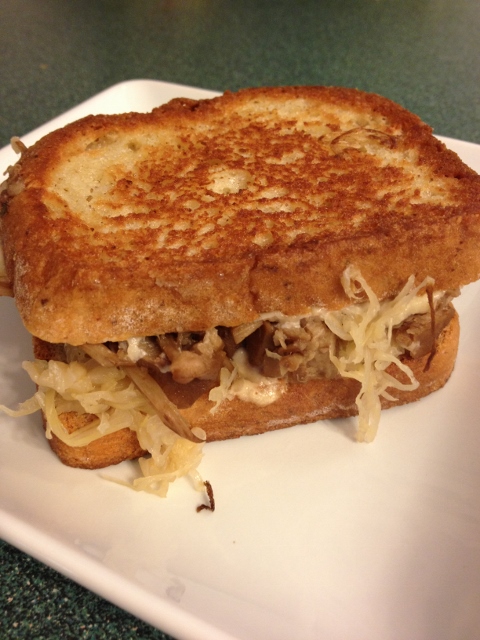 Drinks! You want to know about the drinks, right?
Let's start with Shirley of Gluten Free Easily's take on the class McD's Shamrock Shake. Shirley's is much healthier and every bit as delicious. I love her ingredient comparison!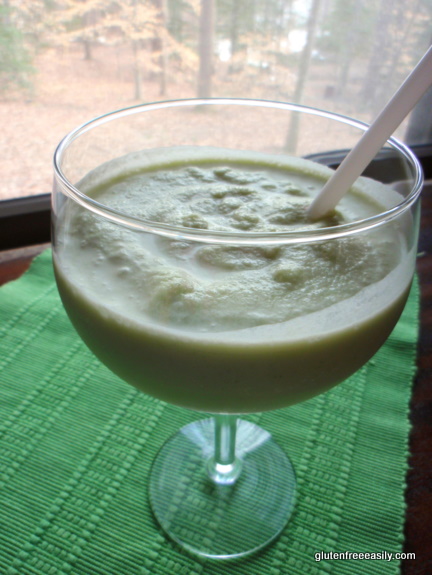 I'm also a big fan of Debi of Hunter's Lyonesse Mint Chocolate Chip Smoothie. It's green, minty and dark chocolate-y. What more does a girl need to celebrate St. Paddy's Day?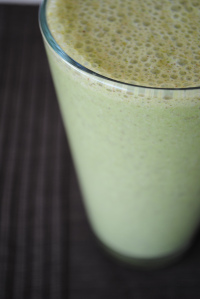 Not one to miss a good party, I've got a green smoothie, too. This is my variation on the Shamrock shake. My Luck of the Irish shake has a green ingredient that may surprise you–avocado! Avocado makes a super creamy shake.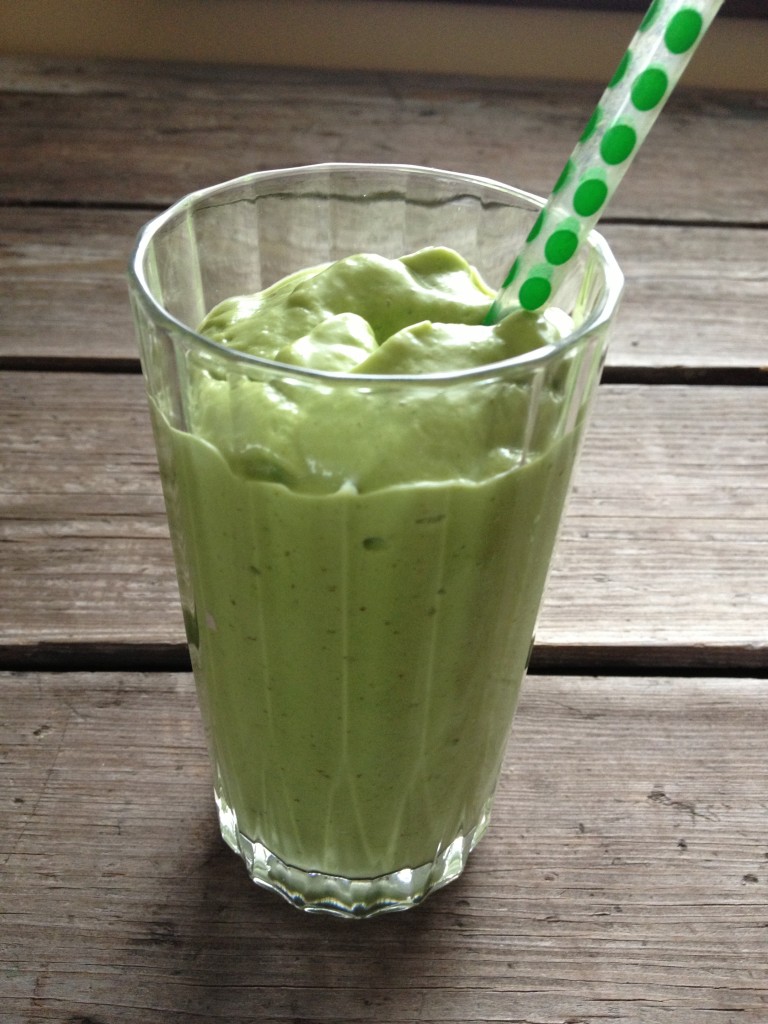 Ready for dessert? Check out these Irish Coffee Brownies! These are from Iris of Daily Dietribe. I never would have guessed these contain raisins if someone else baked them for me, so don't let the raisins fool you!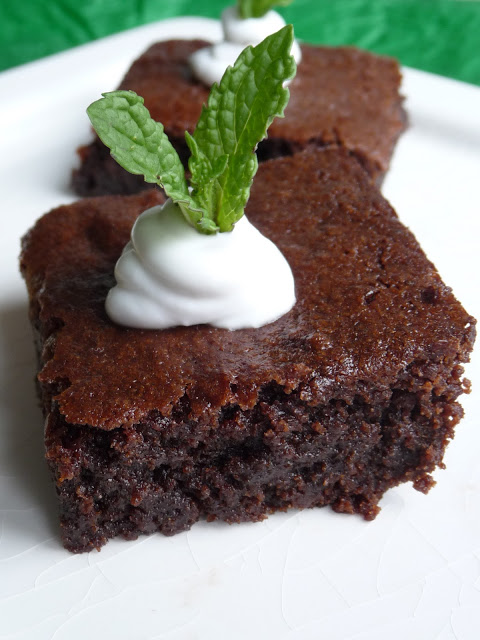 And now, it's your turn! Share with us what you are eating to get your green on…