This post contains affiliate links. See my disclosure for more information.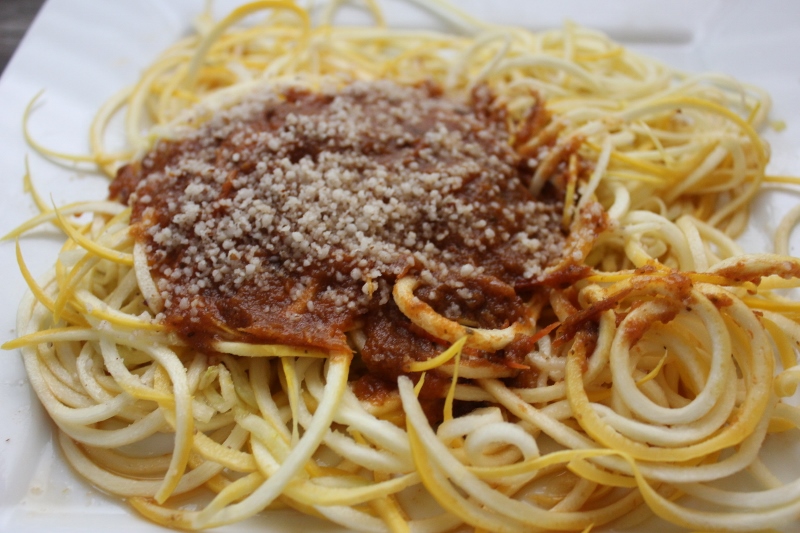 Last week I shared a photo on Facebook of tomatoes fresh from my garden. But you already knew that since you *like* me over there, right? 😉 While the harvest is a bit later than in years past, it looks like a very successful year for homegrown maters. I was running out of inspiration, I needed ideas for what to do with all of them!
So I hopped over to Facebook to ask what I should make with all of the tomatoes. One suggestion that caught my eye was spaghetti sauce made in the crockpot.* A lovely reader named Eva suggested I make crockpot spaghetti sauce and freeze it. That's exactly what I did. And boy, did it ever smell great cooking!
*I say crockpot, you say slow cooker. Toe-may-toe, to-mah-to. 🙂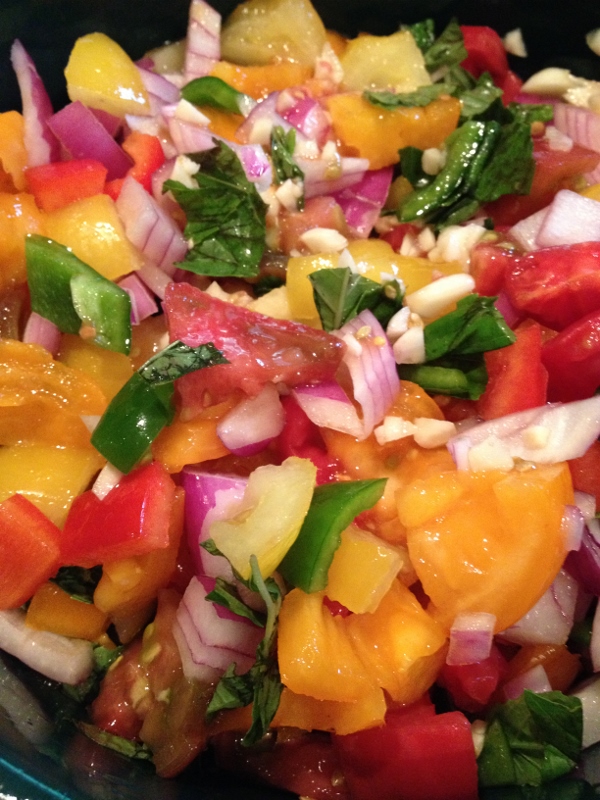 This recipe yielded two quarts for the freezer the first time I made it, a bit more the second time. Your yield will depend on the moisture content of your produce and how long you cook it down. If you like a thicker sauce, you can remove the lid from the crockpot and cook longer, but you'll need to keep an eye on it. The color will depend on the variety of tomatoes you use. Mine is a fairly light color as spaghetti sauces go. I used quite a few orange and yellow tomatoes and several pale heirlooms. It could be purple for all I care, the flavor is worth overlooking the color.
We've been eating this over zucchini noodles (zoodles). It's better than any sauce in a jar I've tried. Enjoy!