This post contains affiliate links. See my disclosure for more information.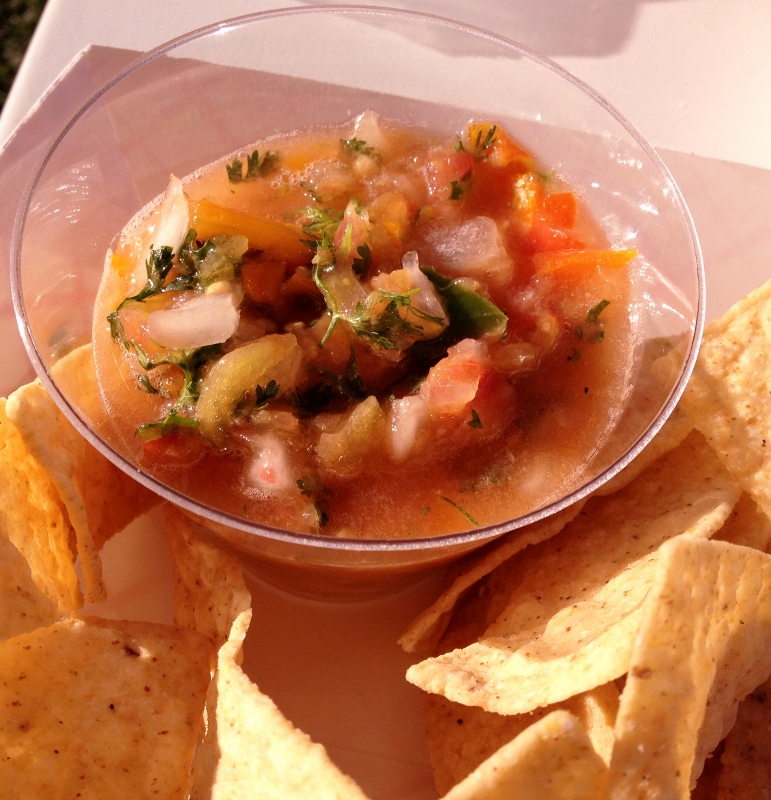 Our garden is still producing tomatoes in huge quantities. We've been having Garden Fresh Salsa on nearly everything. I like it on eggs at breakfast, with veggies for a snack, on top of whatever it is we have for dinner. Salsa is such a quick and easy creation to make in the kitchen, especially this blended version.
Let me share real quick with you my favorite blender. It's mounted on the back of my bicycle! I was invited to attend Fahrmeier Farms Tomato Festival this Summer and took my bicycle blender so folks could make their own salsa. How fun is that? They got to choose their tomatoes and other ingredients and then pedaled the bike blender to make their own salsa.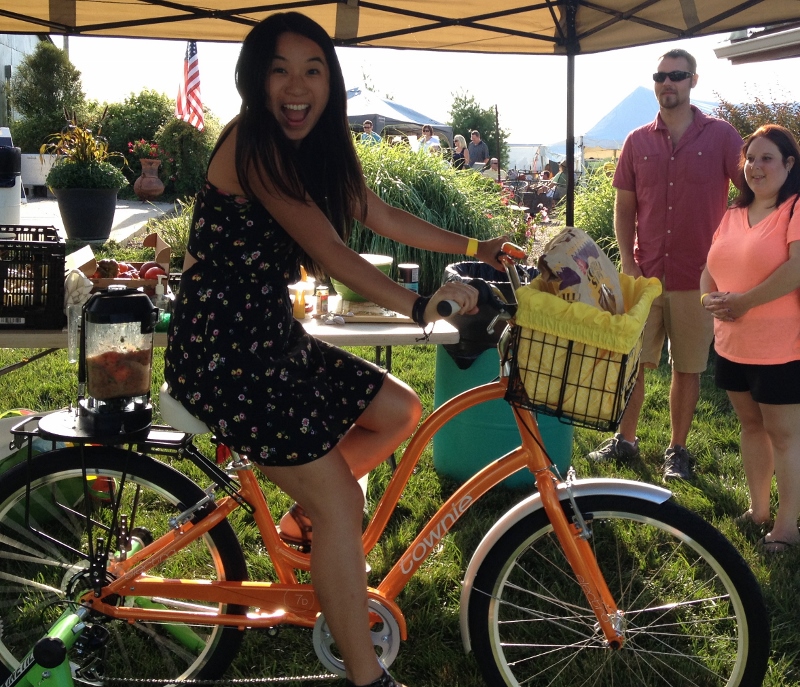 I took this photo on the way to the Tomato Festival. I can't help but think tomatoes grown in such a beautiful place just taste better. Even the tomatoes must be happy living out there! Go get yourself some happy tomatoes and make this salsa. While you don't need a bicycle powered blender to make this salsa, it does make it more fun. You can make this in any ol' blender or food processor. Enjoy!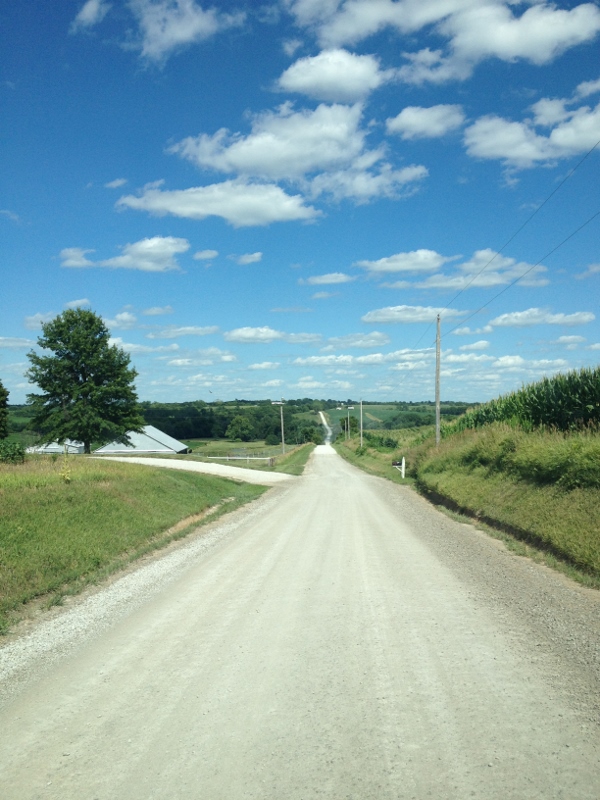 Garden Fresh Salsa, Blended
Ingredients
1

to 1 1/2 lb. fresh tomatoes

, rough diced

1/2

onion

, chopped

1

clove

garlic

, minced

1/2

cup

fresh cilantro

1/2

to 1 jalapeno

(adjust for your preference)

1/4

t

. salt

1/4

t

. cumin

juice of 1 lime
Instructions
Blend until the consistency you like is reached. This works well for a smooth, restaurant style salsa or a chunky salsa. If you want a chunky salsa, pulse just a few times. Using a high-speed blender, the smooth consistency of restaurant style salsa is very quickly reached.