This post contains affiliate links. See my disclosure for more information.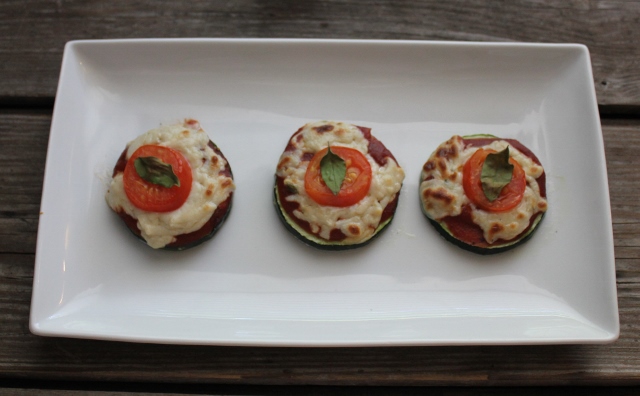 The garden goodness continues here, which means everything dish coming out of my kitchen contains zucchini or tomatoes. Or both. This one has both.
A couple weeks ago a friend posted her version of zucchini pizzas on Instagram: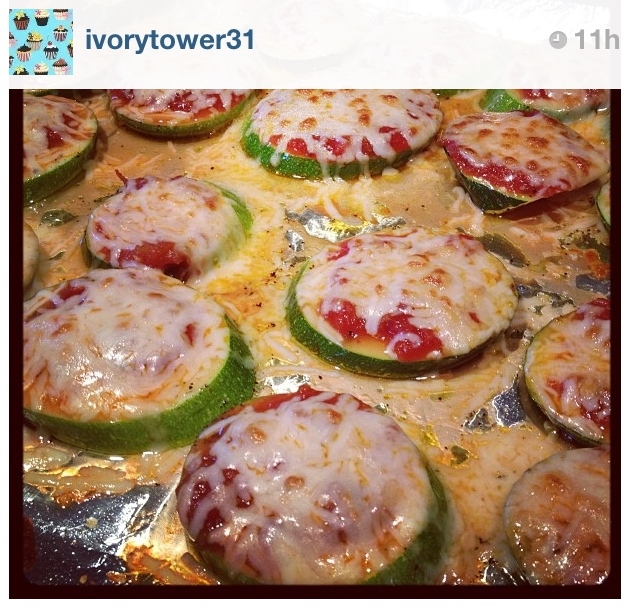 Don't they look delicious? Her quick description on how to make made me realize only one easy substitution would make them work for me: switch our dairy cheese for non-dairy. I've used Daiya here, you can use whatever works for you.
We've been eating these as an entree. I think they would also make a great appetizer, especially with smaller zucchini. We've been using up our larger zucchini to make these. I've got a smaller zucchini recipe or two coming up soon as well. Because as I mentioned, everything coming out of my kitchen contains zucchini and tomatoes right now. Enjoy!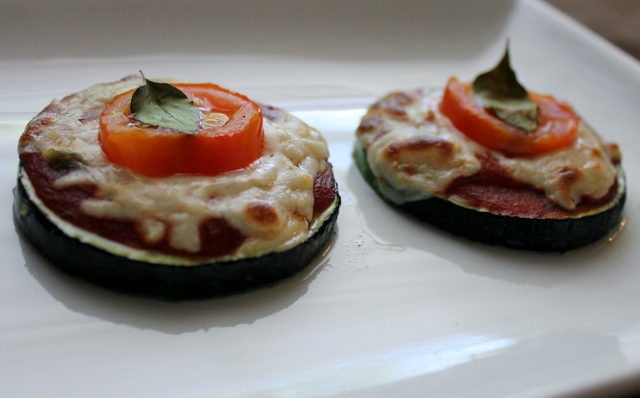 Zucchini Pizza
Ingredients
1

large green zucchini

1

cup

shredded non-dairy cheese

(or dairy if that works for you)

1/2

cup

pizza sauce of your choice

, homemade or thoughtfully store bought

2

T

. olive oil

sliced tomatoes

basil leaves

salt and pepper
Instructions
Line a baking sheet with parchment paper.

Slice zucchini into 1/4" to 3/8" thick rounds.

Brush both sides with olive oil and sprinkle with salt and pepper.

Place under broiler in oven, 2 minutes on each side.

After both sides have been under the broiler, remove from the oven and top.

Place a spoonful of sauce on each slice, followed by "cheese" shreds, a slice of tomato and a basil leaf.

Return baking sheet to oven with broiler on high. Broil until cheese is melty.