This post contains affiliate links. See my disclosure for more information.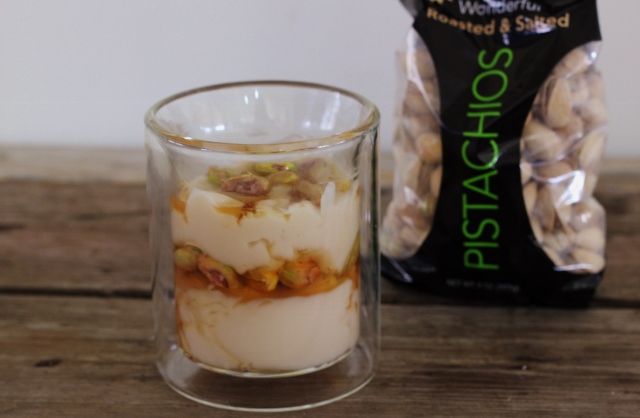 One of my biggest challenges during the day is healthy snacking. Today I've got three terrific pistachio pairings to share with you. Easy, healthy combinations of foods that make a satisfying snack that is also good for you! But first I want to tell you why I adore pistachios…
Pistachios offer more nuts per serving compared to most other snack nuts, and among the highest in protein. For every one-ounce serving, pistachios offer about 49 nuts per serving; peanuts offer just 28, cashews offer just 18, and walnuts, 14 halves and 23 almonds in the same 30g serving. If you eat a primarily plant-based diet like me, folks always ask, "Where do you get your protein?" Now you can tell them, "Pistachios!" Plus you'll be enjoying a plentiful amount of nuts in just one serving.
I'm also a fan of the fiber in pistachios! I rely on fiber to help me feel full longer. A 30 gram (about 1 ounce) serving of pistachios has 3 grams of fiber, more than some other nuts and many pieces of whole fruit. For example, a 30g serving of cashews has one gram of fiber and walnuts, two grams; one peach has two grams of fiber. Pistachios are a great way to add more fiber while enjoying a healthy snack!
Are you ready to see my favorite ways to eat pistachios? I'm excited to share these with you. And also relieved I don't have to pick a favorite!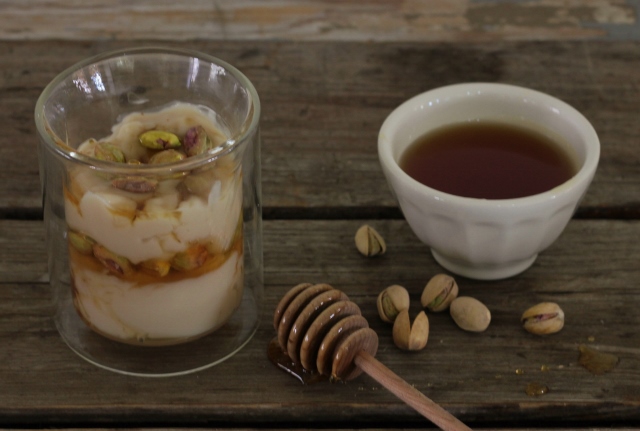 For a mid-morning snack, I enjoy a Pistachio Yogurt Parfait. I simply layer my favorite non-dairy yogurt, a spoonful of raw local honey and pistachios and then repeat. There is something very indulgent about making a snack in a pretty glass and sitting down for a few moments of quiet while enjoying it.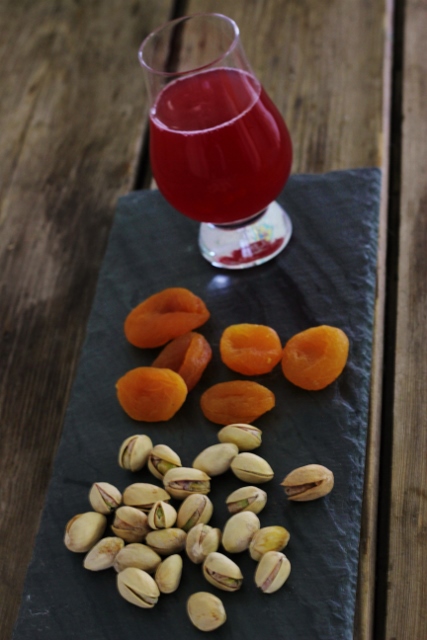 In the afternoon when I crave a salty snack, I often make a Pistachio Snack Tray. A combination I enjoy is in-shell pistachios, dried apricots and a small glass of kombucha. Protein and fiber from the pistachios, a hint of sweet from the apricots that are a great way to add iron to my diet, and a small glass of kombucha for a fizzy addition loaded with probiotics to add with digestion. A snack that not only tastes great but is also good for me!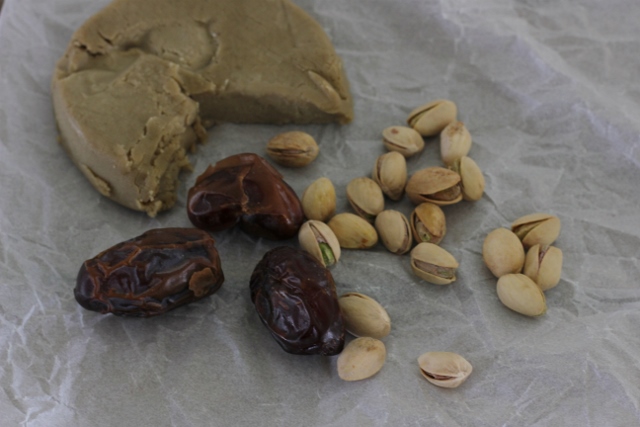 If I need a nibble in the evening, I pair Pistachios with Aged Cheese and Dates. I've used my favorite non-dairy cheese in this pairing with a handful of salted in-shell pistachios and medjool dates. There a perfect balance of sweet, salty and smoky in this pairing.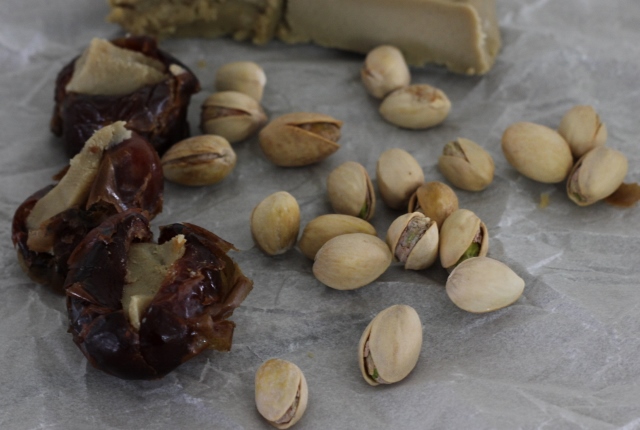 When I share this pairing with friends (this is one of my favorite before dinner nibbles when we have friends over for dinner), I stuff the dates with cheese and serve with pistachios. It's simple and easy to prepare, yet looks pretty fancy. A friend recently commented that she found this pairing to be "quite indulgent," yet it is truly a healthy nibble. I love that!
Now that I've got you excited about creating healthy snacks with pistachios, I have to tell you about an awesome sweepstakes. The Pistachio Health Institute is hosting a sweepstakes on their Facebook page. Enter and you could win a year's supply of pistachios! The sweepstakes runs January 7th-31st, 2015. Click here to enter!
What's your favorite way to eat pistachios? I love hearing from you. Leave a comment below, let's chat about pistachios!
I was selected for this opportunity as a member of Clever Girls and the content and opinions expressed here are all my own.