This post contains affiliate links. See my disclosure for more information.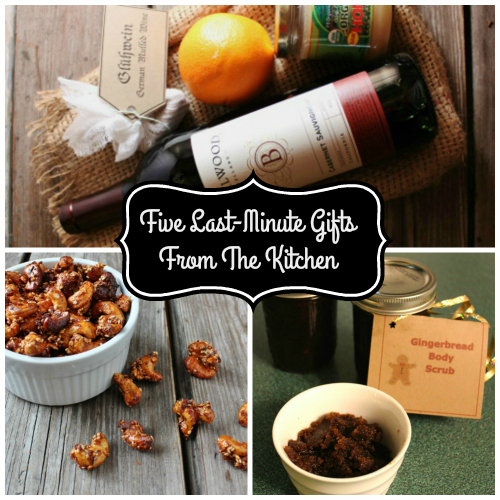 Are you scrambling to finish your Christmas shopping? Or maybe you are done with the bulk of it and just want to add a handmade, personal touch to your gifts. I've got five terrific ideas for you! Here are five last-minute DIY gifts from the kitchen that can be made in minutes with ingredients you may already have in your pantry.
I wish you all the best as we move into Christmas and New Years. I'm taking a short break next week to get my own gifts cooked up in the kitchen and spend some time with my loved ones. I'm so grateful for you reading along and can't wait to see what the New Year brings to all of us! Much love…
Disclosure: This post and the linked posts may contain affiliate links. If you click on a link and make a purchase, I may make a small commission. I use affiliate links to offset the expenses of maintaining this site. Thank you for your support.