This post contains affiliate links. See my disclosure for more information.


It doesn't feel like Christmas to me until I have a steaming mug of Glühwein in my hands. I dream of carrying that steaming mug in my mitten covered hands while walking through the snow-covered streets of a traditional German Christmas market, Christkindlmarkt. I imagine the streets lined with vendors selling toasted almonds, lebkuchen, stollen..and of course, Glühwein.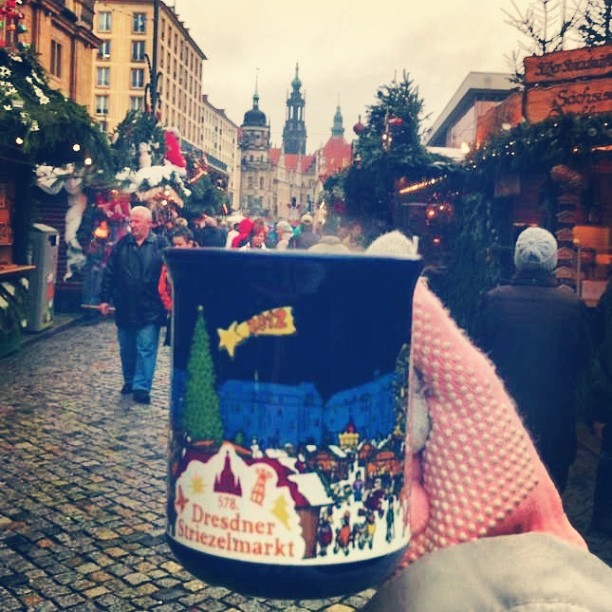 Photo credit to Chef Amber Shea, taken in Dresden, Germany.
Glühwein is red wine mulled with spices and citrus, sometimes raisins. Depending on who you ask and what region the recipe comes from, you'll find a wide variety of spice blends. Most include cinnamon, star anise and cloves. Some include nutmeg and vanilla. I've seen the wine diluted with apple cider and the concoction sweetened with sugar or honey. Sometimes (and I'm a fan of this), Glühwein is served with a shot of brandy. Boy, is that ever warming on a cold night!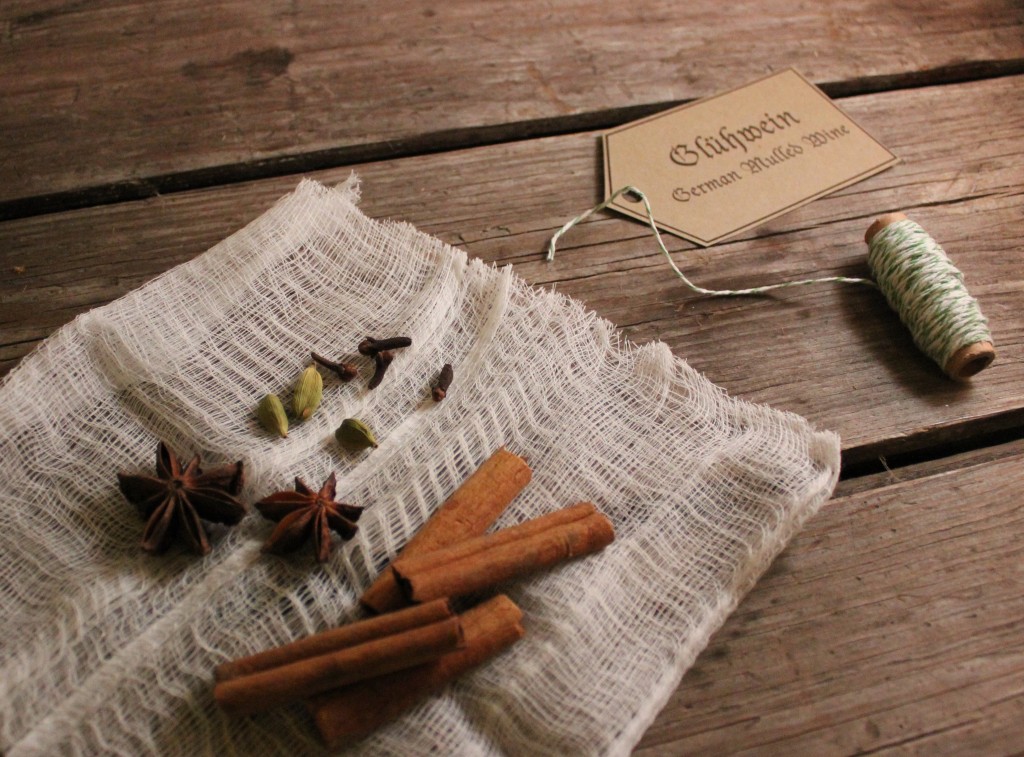 My version makes a wonderful gift. I'm even including a printable gift tag. If you need a less-than-$10 gift, this is perfect! Or if you just need a way to warm up on a chilly night…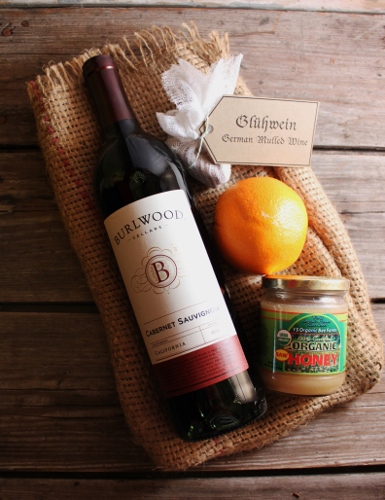 For gifting this, I tie the spice sachet to the neck of the bottle of wine, along with the printable gift tag below. I also include an orange and a little jar of honey. I place this together in a gift bag. The bag shown here is sewn from upcycled burlap coffee bean bags from my local coffee roaster. You may be able to buy coffee bean bags from your local coffee roaster, too. Just ask! They remind me of the sack of toys carried by der Weihnachtsmann, Germany's version of Santa. Plus they may prove to be more useful for reuse than a paper gift bag.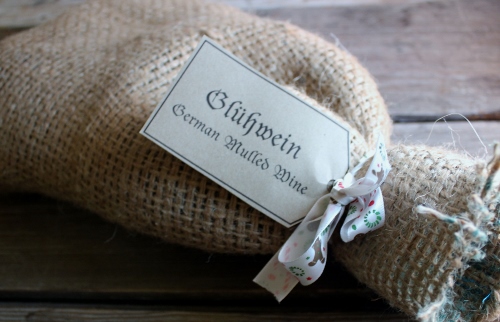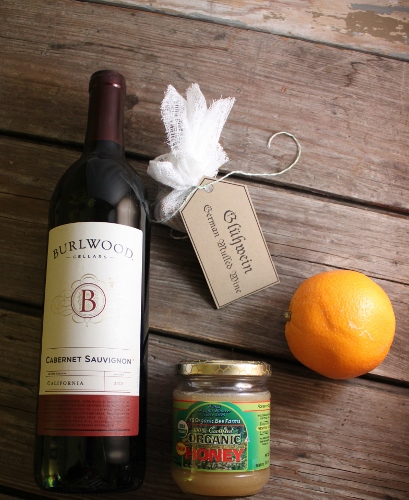 Glühwein, a German Mulled Wine Giftable
Ingredients
1

bottle inexpensive red wine

4

whole cloves

3

whole star anise

2

cardamom pods

2

cinnamon sticks

, broken in half

2

Tablespoons

honey

1

orange

Cheesecloth

kitchen twine

Additional cinnamon sticks and star anise for garnish

(optional)
Instructions
Cut a piece of cheesecloth to make a spice sachet.

Place cloves, star anise, cardamom pods and cinnamon sticks in cheesecloth and tie with kitchen twine.

If you are giving this as a gift, stop at this step. Tie the spice sachet to the neck of bottle of wine and gift with an orange and jar of honey with printable gift tag attached.

If you are not giving this as a gift, continue by zesting the orange, then juicing it.

In a medium saucepan, combine entire bottle of wine, orange zest, orange juice, two Tablespoons of honey and spice sachet.

Heat over medium to 170 to 180 degrees. Do not boil!

Serve steaming hot in a mug.
The printable gift tags are sized for an 8 1/2″ x 11″ piece of paper. Print front and back, cut out and attach.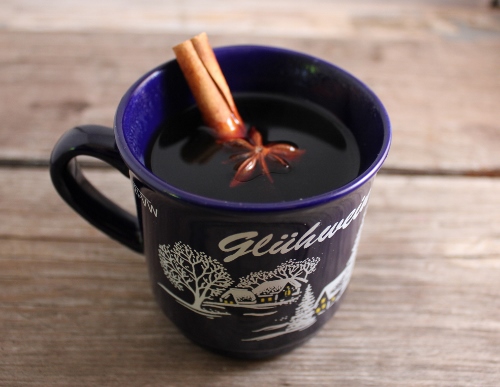 Wishing all of you a very Merry Christmas and happy gifting!