This post contains affiliate links. See my disclosure for more information.


Last week a friend shared a photo of her dinner and it reminded me of a dish I used to love, portabella pizzas. I'd buy the large belles, stuff one with a little pizza sauce, top with oodles of shredded cheese and bake until bubbly. Good stuff!
And then I remembered that I used to eat stuffed mushrooms a lot. Stuffed with all sorts of goodies, most of them not exactly healthy. Which means the past few days I've been eating lots of stuffed mushrooms again, trying to make them a little better for my belly. How do we forget dishes we like so much? Do you do this, fall in love with a dish, eat the heck out of it and then drop it from the menu for months, maybe years? I love it when I rediscover a dish from my past. The challenge of remodeling it really lights me up!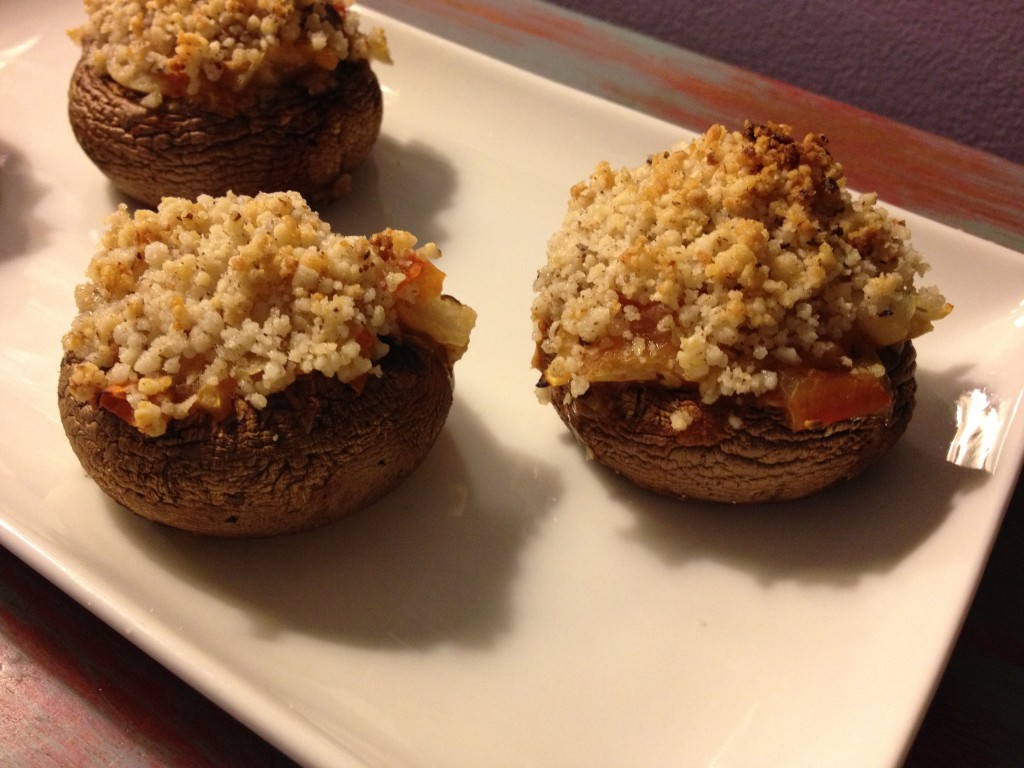 Here's my favorite basic way to create pizza with mushrooms. For this recipe, I've used the mini portabellas, which are often labeled stuffing mushrooms. I buy them 6 to a pack at Trader Joe's. Grab a couple packs and a bit of produce and you'll have a quick dinner or a great starter for a heartier meal.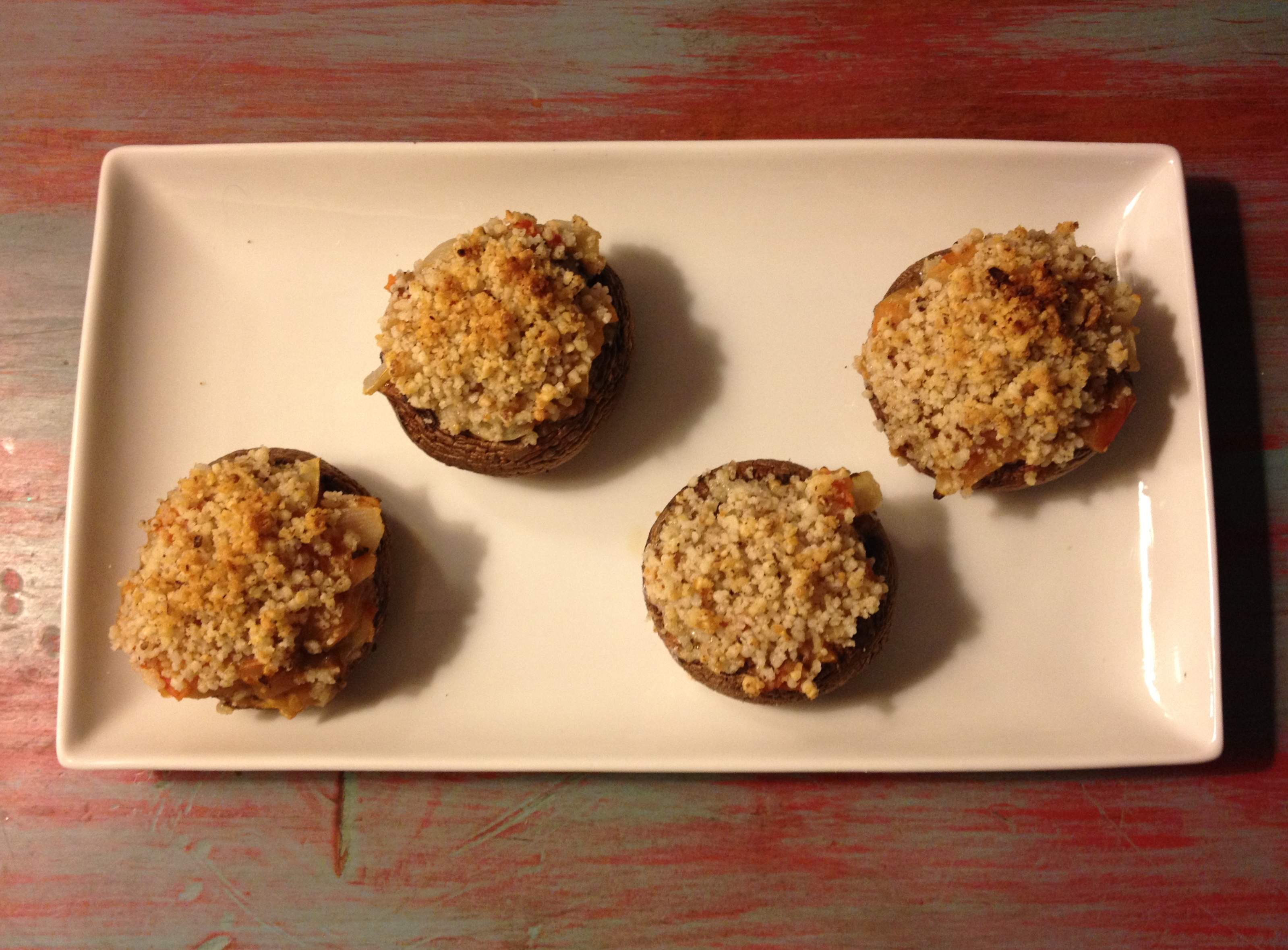 Mini Portabella Pizzas made healthy!
Ingredients
12

mini portabella stuffing mushrooms

1

medium yellow onion

, diced

2

cloves

garlic

, minced

2

medium tomatoes

, diced

Juice of 1 small lemon

1/2

t

. dried basil

1/4

t

. dried oregano

Brazil Nut Parmesan for topping

dash of salt
Instructions
Preheat oven to 400 degrees.

Prep mushrooms for baking by removing stem. Reserve removed stems for filling, dice finely. With a damp cloth, wipe off the mushrooms. Place on a baking sheet lined with parchment paper and set aside.

In a saute pan, add diced onion and half of the lemon juice. You'll be "water sauteing" with lemon juice. Cook until onions are translucent. Add garlic and chopped mushrooms. Cook until mushrooms have softened.

Add diced tomatoes, basil and oregano. Cook over medium until tomatoes have softened. Remove from heat.

Fill each mushroom with mixture. Top with a generous sprinkle of Brazil Nut Parmesan.

Cook for 9 to 12 minutes. Brazil Nut Parmesan will brown nicely on top and mushrooms will soften. Serve hot!