This post contains affiliate links. See my disclosure for more information.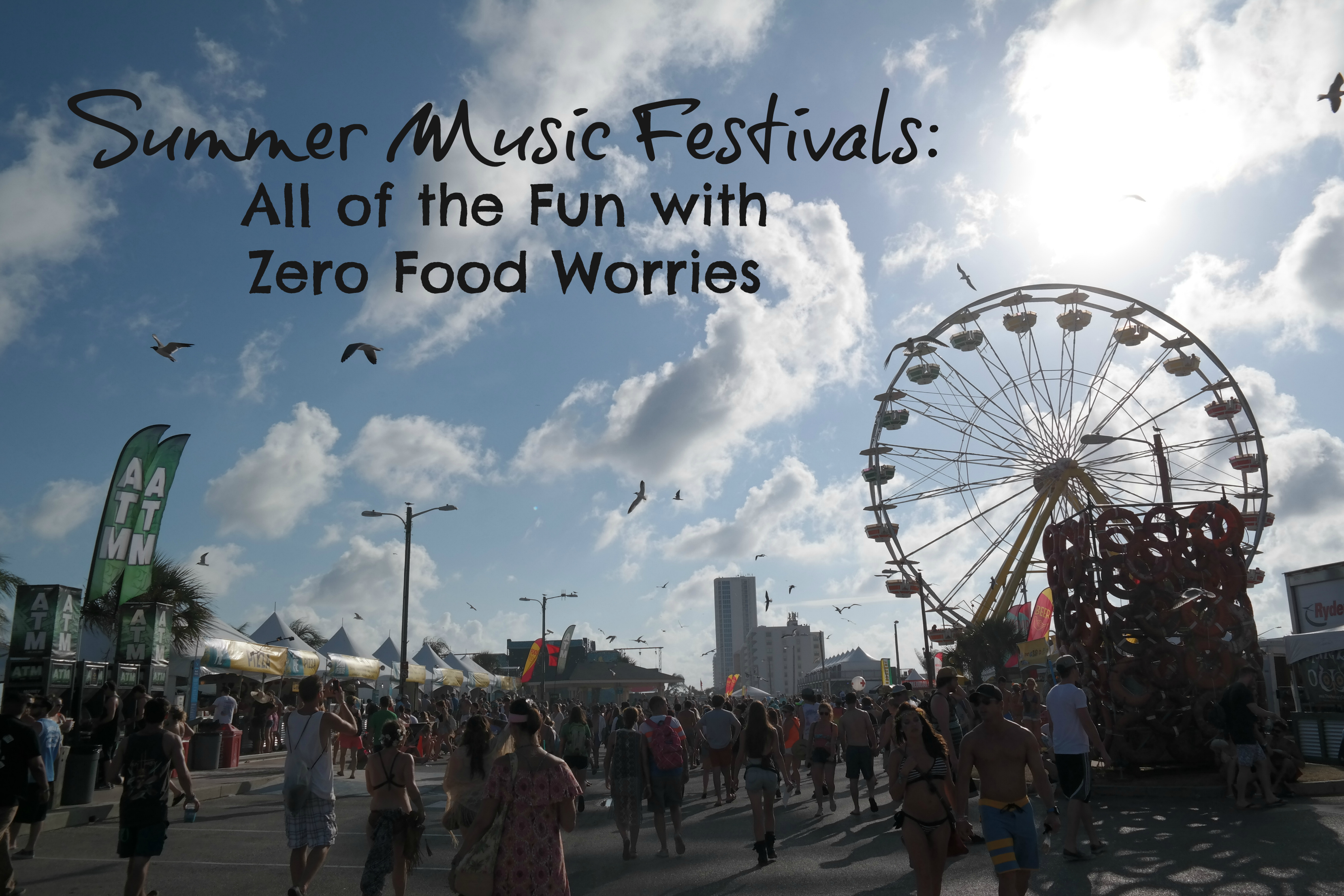 Summer Music Festivals: All of the Fun with Zero Food Worries. Are you making plans for Summer yet? With all of the Summer Music Festival announcements rolling out at a feverish pace, I'm dreaming of warmer times filled with music and food.
Last summer I went to as many music festivals as I could, writing about all of the fun, the music, the people…and of course, the food! I heard from many of you that festivals proved too challenging, you didn't even try to go because you thought eating there would be too difficult. I was on a mission to get you out of the house and on your way to a summer of fun.
So off I went to music festivals on the beach, in a field, at a park, in the middle of America, on the coast. Only once did I encounter a festival where the only safe eat for me was popcorn. At every other festival (and there were many), I found food vendors with more options than I could possibly try over the course of the festival.
Like this…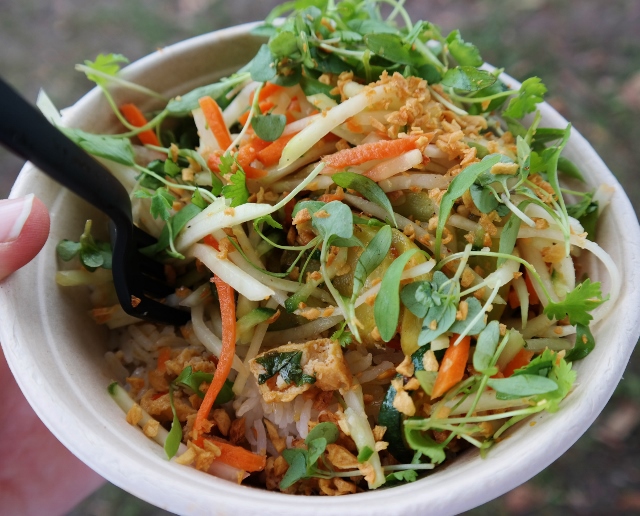 And this…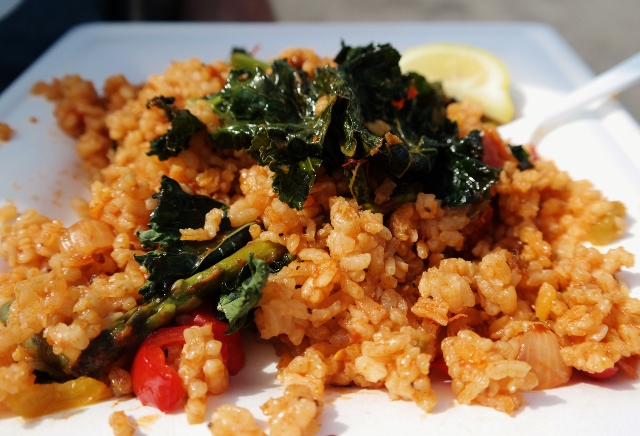 And this, too…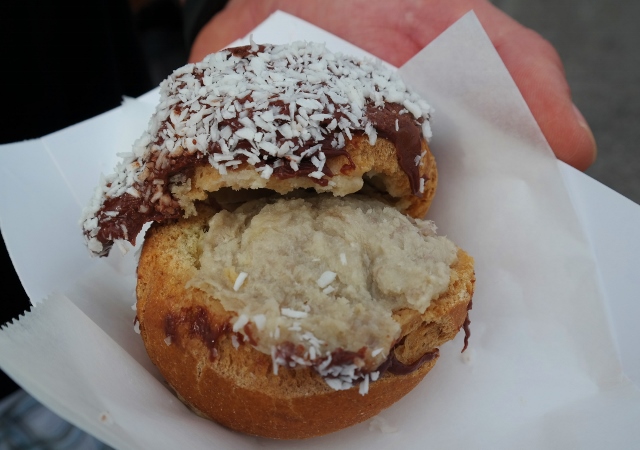 Today I wanted to share my Top Five Tips for attending a music festival if you have a dietary intolerance or food allergy. Don't miss out on all of the fun of a music festival; get out there, have fun with friends, dance under the sun and stars, see bands you've loved forever and bands you've never heard of. And have some tasty nibbles along the way.
Plan Ahead. I can't stress this enough. Most music festivals will include a list of food vendors on their website and on their app. Contact those vendors as far in advance as you can, ask about safe food options. I've had great luck contacting food vendors via Twitter and Facebook. Don't be afraid to reach out to the festival organizers. I've found them to be really nice folks. They want you to come and have a good time!
Check out the re-entry rules. Check to see if you can come and go from the festival during the day. If you feel like you can't get safe food at the festival, leave a snack stash in your car, at your hotel, in your tent. It's really not a big deal to take a break during the day to have a meal that you know works for you. Plus it's kinda nice to step away for a few minutes, take a break from all of the fun and refuel for even more fun.
Get your friends on board. Go to festivals with people who are understanding of your food issues. Nothing makes a festival more fun than being with like-minded friends. Don't go with people who ditch you while you are searching for the food vendors who will feed you well so you can keep on dancing.
Don't take food chances. If it's questionable or you feel like you can't get solid answers about whether or not a food is safe for you to eat, skip it. Move on to another option. You don't want to risk getting sick from food when you could be having a great time.
Share your finds. Even with all of the advanced planning I did last year, I discovered a few extras along the way thanks to social media. Tweet with the festival hashtag and others in your shoes will point you to their finds. You can do the same! Plus you might make a new friend or two. Last year I met other people who eat like I do because they followed me on Twitter and Facebook so they could find the good eats at music festivals. You'll find a great community atmosphere at music festivals!
A few posts that may help in your music festival planning for this year:
A Dozen Music Festival Essentials (everything you need to pack for a music fest)
Hangout Music Fest, Gulf Shores, Alabama
80/35 Music Fest, Des Moines, Iowa
Smoky Hill River Fest, Salina, Kansas
Seven Sense Festival, Louisville, Kentucky
Chipotle Cultivate Festival, Kansas City
A couple of additional festivals I attended last Summer: Lou Fest, St. Louis (well labeled menus at all food vendors) and MoonTower Music Fest in Lexington, Kentucky.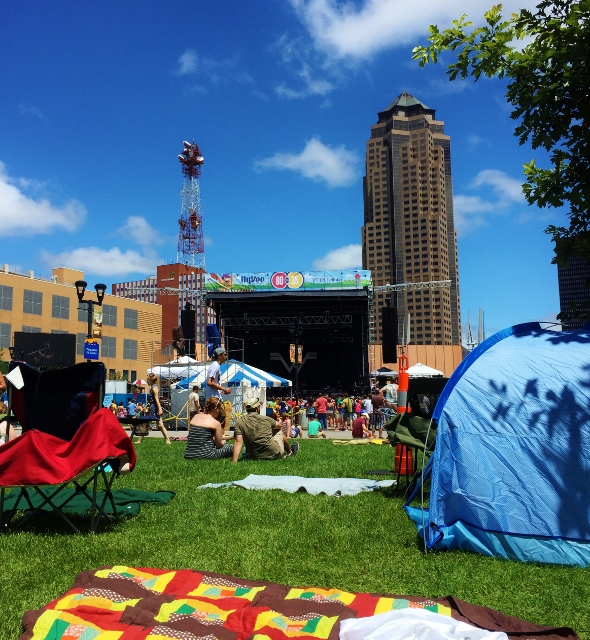 Don't let food intolerances or allergies keep you at home this summer. Get out there, go see your favorite bands, discover new bands, have a blast. I'll see you there!