This post contains affiliate links. See my disclosure for more information.


Maple Sriracha Roasted Chickpeas. A sweet and spicy crunch for a snack, on a salad, in a Buddha bowl… So many ways to eat these crunchy bits of flavor!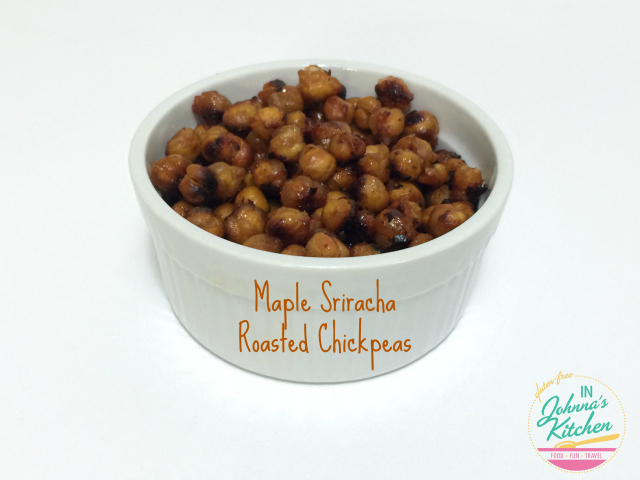 I wrote recently about the incredible eats we scored at Raw Girls in Memphis. I had maple roasted chickpeas there on one of the best salads I've ever had. I kept thinking and thinking about that salad, mostly about the chickpeas on top of it. Just a bit of sweet, perfectly crunchiness and of course, chickpeas. Chickpeas can do no wrong in my book, I eat them in so many ways!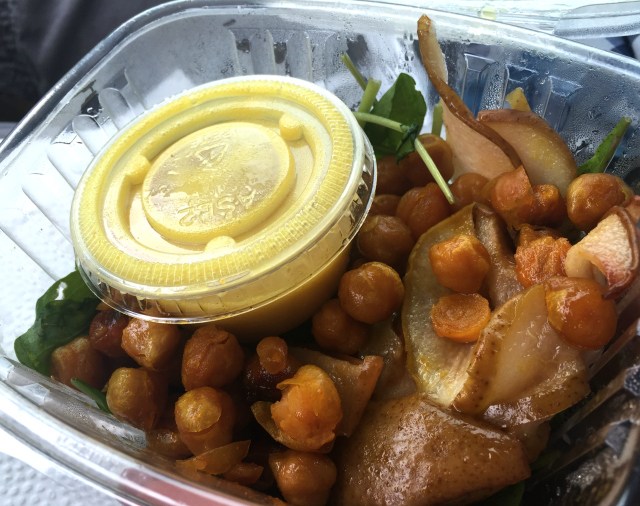 If you've read my posts here for long or shared a meal around my kitchen table, you know I like a bit of heat in my meals. When I got around to my attempt at making these at home, I decided to add a bit of sriracha. Because better than sweet and crunchy together is sweet, spicy and crunchy. That's the trifecta of good eating to me!
This recipe ended up being tested more than the usual 3 or 4 times I test a recipe before publishing it. Wanna know why?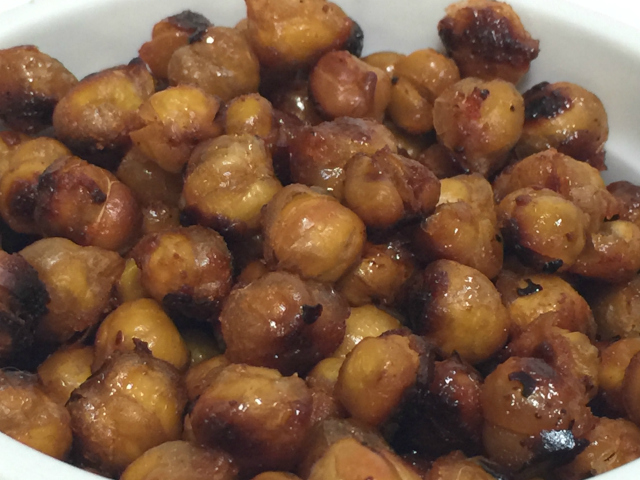 They never hung around long enough for me to photograph them! A handful here, another handful as I passed through the kitchen, then my favorite fella took off with nearly an entire batch to enjoy while watching TV. I had made three batches before any of them ever touched a salad or Buddha bowl!
But fear not, they have now been sampled in salads and are a frequent addition to weeknight Buddha bowls here. I hope they are met with as much enthusiasm in your kitchen; we can't seem to get enough of these!
A few notes on ingredients: I use Grade B Maple Syrup. Recently the way maple syrup is graded has changed, so you may see this labeled Grade A: Dark Color & Robust Flavor. It is still labeled Grade B where I buy it, but I expect the change to happen soon. Grade B syrup does have a darker color and is less transparent, which means many people don't want to put it in a pretty glass bottle shaped like a maple leaf for the fancy syrup they serve when they serve pancakes to house guests. That's the only downside. The upside is the rich flavor, almost like brown sugar with a strong, deep flavor. It is my preferred grade of maple syrup for baking, making sauces and glazes and for these chickpeas!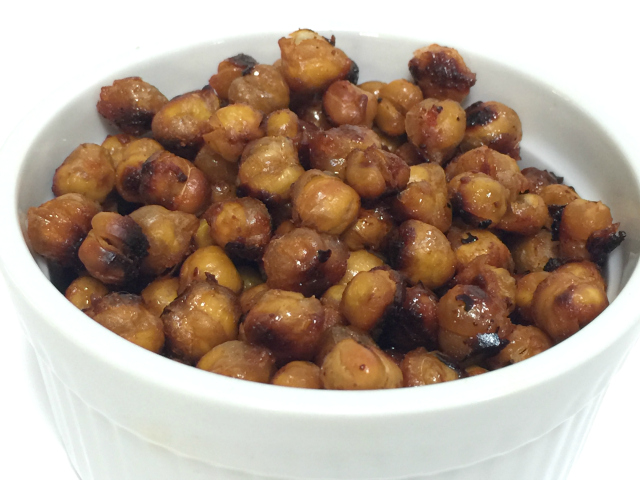 About the sriracha: I stick with the tried and true Huy Fong Sriracha. This is probably available in your local grocery store. I see lots of other brands popping up now, but I stick with the original (to me, it's the original…). If you enjoy a good food documentary, watch the Sriracha documentary about Huy Fong Foods. If you are an Amazon Prime member, it's free to view. It's only about half an hour long and so interesting if you enjoy knowing where your food comes from and who the people are behind it.
Alright, let's get on with the recipe. Click below for the recipe: