This post contains affiliate links. See my disclosure for more information.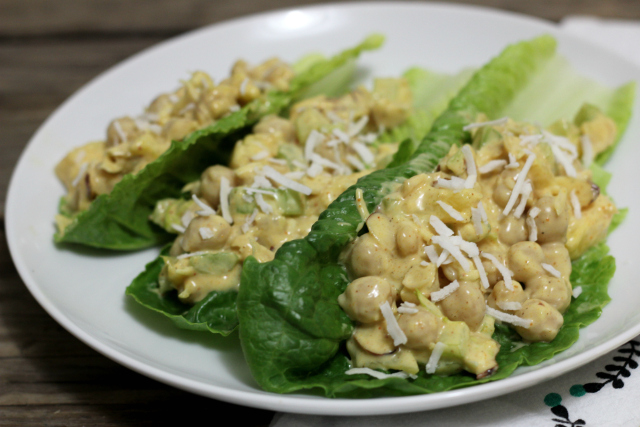 Perfect for summertime meals, Curry Chickpea Salad comes together in just a few minutes. Make it into a sandwich, serve it as lettuce wraps or atop a bed of greens. Picnic perfect (no eggs or dairy), lunchbox ideal, too! But mostly it's about summer.
Do you avoid the kitchen like I do in the summertime? At dinner time here today, the "feels like" temperature was 102 degrees. No way am I spending an hour in the kitchen cooking dinner, firing up the oven or stirring anything over the stovetop. Nope, it's got to be something cold that requires no cooking. This Curry Chickpea Salad fits the ticket perfectly.
But because I do get tired of traditional salads, I do try to mix it up when it is this hot. We prefer having this like lettuce wraps. I use romaine hearts to make lettuce cups or butter lettuce when it is affordable at the grocery store. This week it wasn't, $5, which put it on the same list as limes this week which we a full dollar each! And just when the weather insisted on margaritas…
Speaking of salads, I thought you might find it helpful if I left a list of some of my summer favorites here for you. Then you can bookmark this site (does anyone do that anymore or is Pinterest the only game in town?) and come back to it when you need cool meals for hot nights!
Double Bean Salad This salad requires a quick blanch of garden fresh green beans, but you can easily do that early in the morning or late in the evening when it isn't as hot. I blanch a whole mess of green beans and keep them in the fridge for a few days to add to salads and Buddha bowls.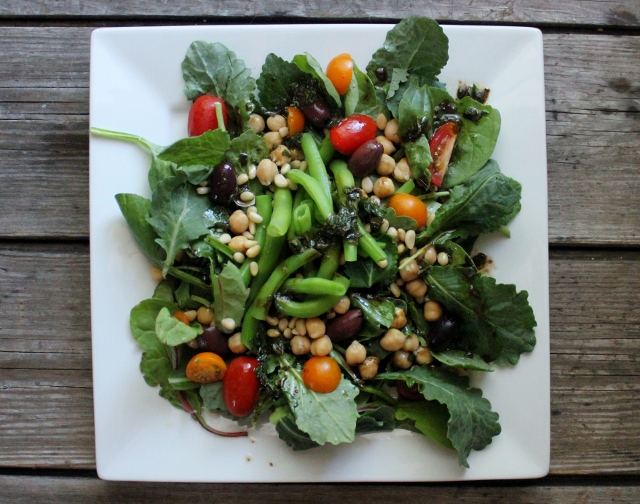 Brussels Sprout Pecorino Salad (only 4 ingredients!) This was inspired by a dish I had a Eataly in Chicago. Perfect as a side dish, a starter or a full meal. I like this even better after is has been in the refrigerator for a day.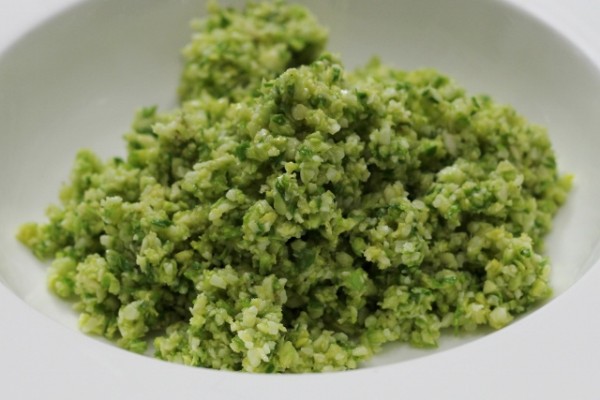 Avocado Kale Salad If you don't like kale, this could be a game changer for you. No tough, chewy greens here, only tender kale after mixed with the simple ingredients. Oh, and there's no added oil in the dressing!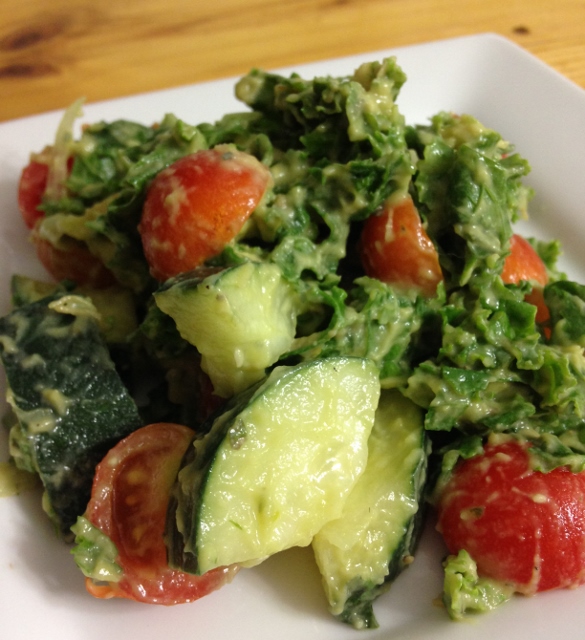 Watermelon Basil Avocado Salad This is my favorite salad on a VERY hot day. Because watermelon and hot days belong together!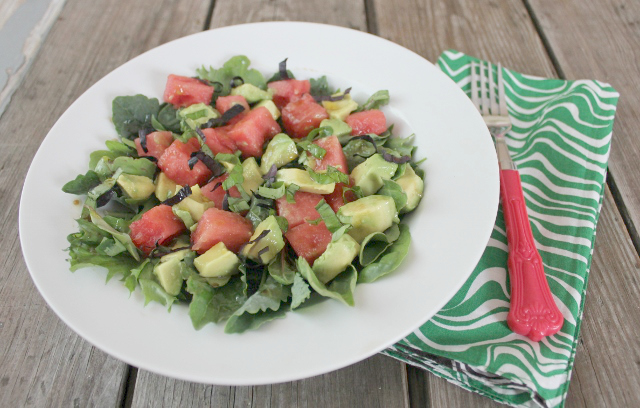 Zucchini Pasta Salad with Avocado Dressing (with spiralized zucchini!) This is what I make instead of pasta salad. So creamy, so light and no gluten-free pasta to get gummy or fall apart. Good stuff for sharing at a potluck, BBQ or picnic!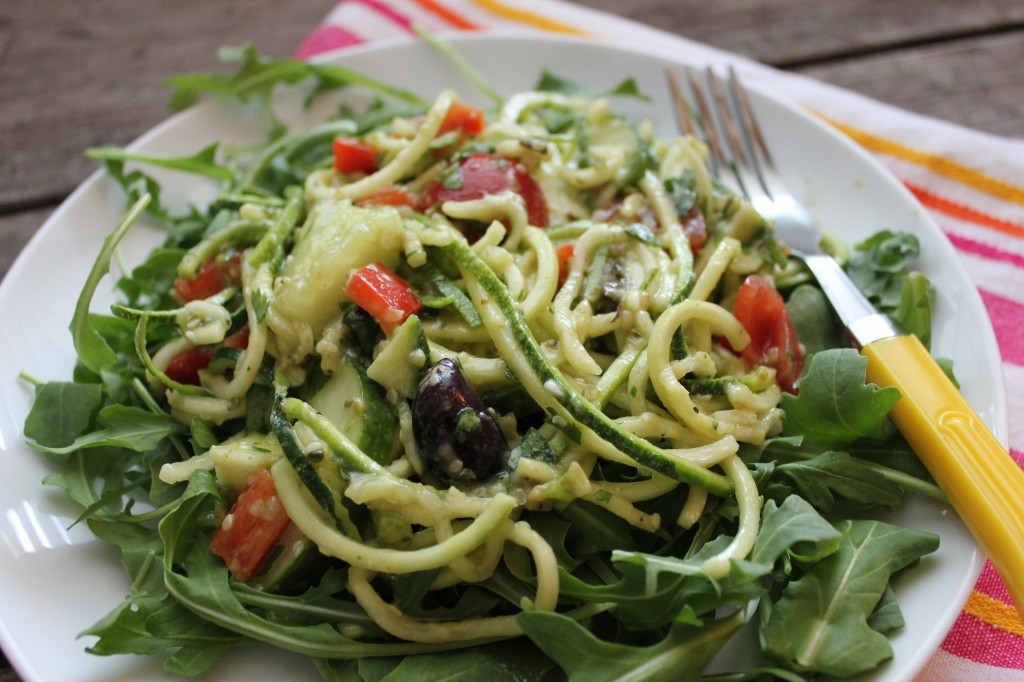 Asian Edamame Salad This salad is protein packed with edamame and has a dressing you'll want to make for more than just this salad. I love a homemade salad dressing, especially when it is quick and easy to make and tastes better than anything in a bottle at the store.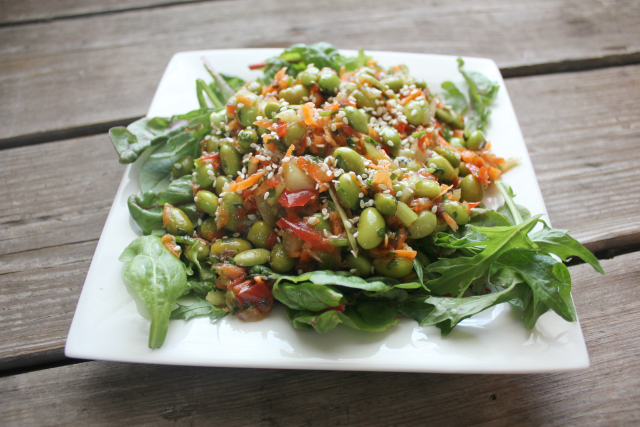 Now that you have a full list of recipes to use this summer, how about the newest one, Curry Chickpea Salad? Here's the recipe for you. Enjoy!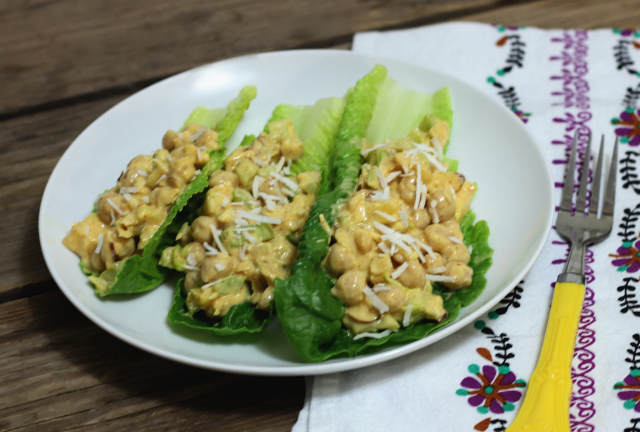 Curry Chickpea Salad (gluten-free, dairy-free, vegan, grain-free)
Ingredients
2

cans

, 15.5 ounce, chickpeas

1

cup

Mayonnaise of your choice

(or dairy-free plain yogurt)

1

cup

fresh pineapple chunks

1

cup

chopped celery

1/2

cup

sliced almonds

1/4

cup

unsweetened coconut shreds plus extra to garnish

(optional)

2

Tablespoons

lime juice

2

teaspoons

curry powder

1/4

teaspoon

sea salt

Romaine Hearts

, butter lettuce or greens of your choice
Instructions
In a large mixing bowl, ussing a fork or potato masher, roughly mash 1/2 of the chickpeas. Then add all ingredients to bowl.

Stir to coat and combine ingredients. Refrigerate for 1 to 2 hours before serving. The flavor is better after it has been stirred together for awhile.

Serve in romaine heart lettuce "cups" or use butter lettuce similarly. Alternatively, serve over a bed of greens or on gluten-free sandwich bread.