Over the holidays I grocery shopped at one of my favorite little grocery stores, Fausto's in Key West, Florida. When I paid for my purchases, I was offered a calendar.  Seriously, who does that anymore?  A calendar!  Of course I took one.  I remember businesses doing this when I was a child but really can't remember the last time I received a calendar.  I got a second calendar at my favorite flip flop shop, the calendar-giving tradition is alive and well in Key West!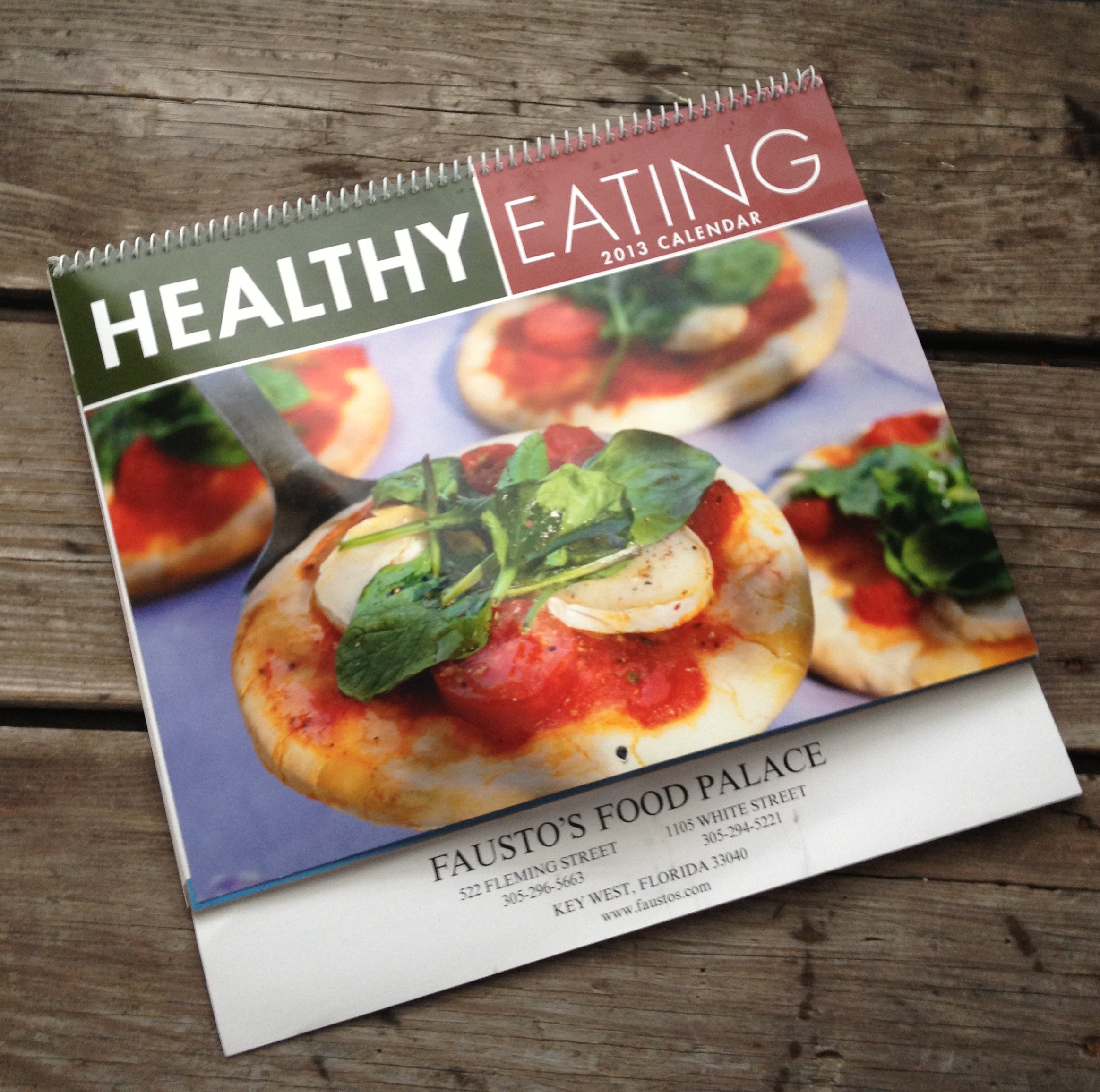 Back at our little getaway cabana, I checked out the calendar, thinking I might not take it home.  We don't usually keep a calendar on the wall, might not have room in the luggage but it made the cut.  It's actually a pretty neat calendar, each month featuring a photo of a dish and an accompanying recipe.
I decided before coming home from that trip, I would make each of the recipes in the calendar in 2013.  Except that most of the recipes don't work with my dietary restrictions so I'll actually have to re-make them.  What a fun challenge!
January's recipe is a Ham & Bell Pepper Sandwich Wrap. The recipe calls for whole wheat wrap, non-fat mayonnaise, leaf lettuce, sliced ham, red bell pepper, avocado, cucumber and sliced provolone cheese.  Four of those ingredients I don't eat but I did come up with a variation of this wrap that works for me and is delicious.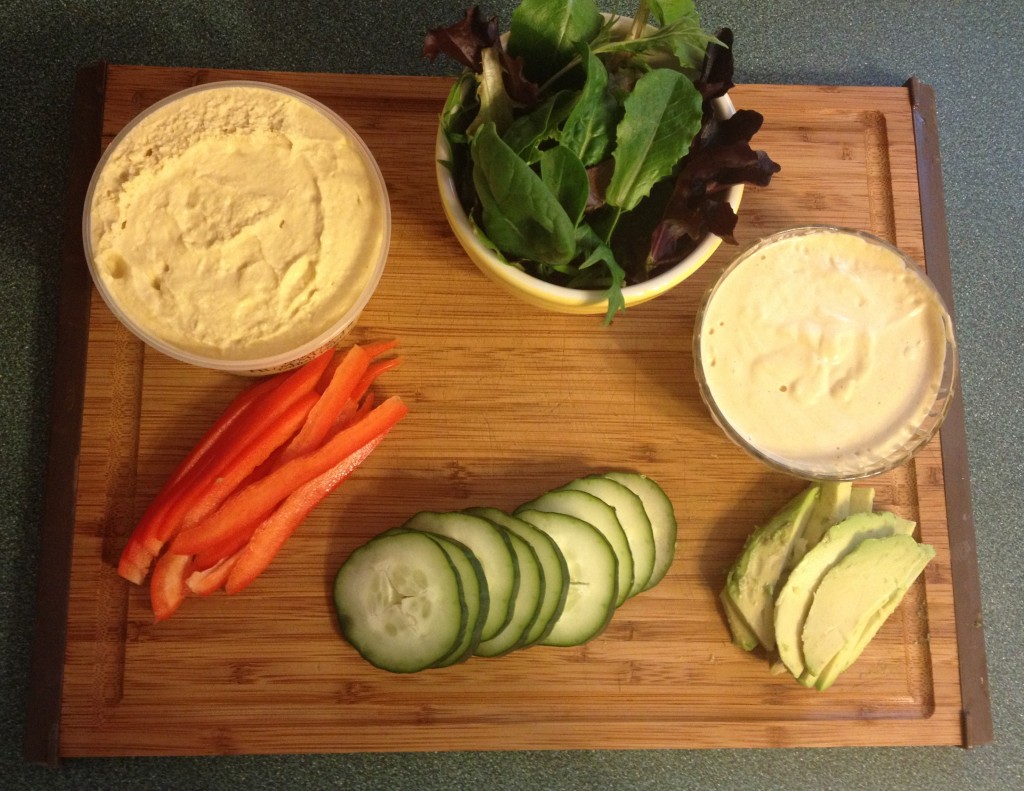 Instead of whole wheat wraps, I used Rudi's gluten-free wraps.  Instead of ham I used hummus.  Instead of mayo and cheese, I whipped up a spicy citrus cashew cream.  I left the greens, red pepper and avocado alone, those are big favorites for me already.
This makes a quick and easy lunch for two.  It might be more appropriate for the weather they are having in Key West right now than the sub-zero windchills we are experiencing in Missouri.  Or perhaps it's just a tropical vacation that fits in a lunchbox.  It sure does make a delicious lunch.  Enjoy!
Hummus Wrap, gluten-free, dairy-free, vegan
Ingredients
2 Rudi's Gluten-Free Fiesta Tortillas
1/4 cup hummus (store bought or make your own if you are ambitious!)
Handful of mixed salad greens
Slices of red bell pepper
slices of cucumber
1 avocado thinly sliced
spicy orange cashew cream (recipe separate)
Instructions
Allow tortillas to come to room temperature if keeping them frozen.
Spread 2 Tablespoons hummus on each tortilla. Top with greens, red pepper, cucumber and avocado slices. Drizzle spicy orange cashew cream over the top.
Roll into wrap and slice in half. Enjoy!
http://injohnnaskitchen.com/2013/01/twelve-months-of-healthy-eating-a-hummus-wrap/
Spicy Orange Cashew Cream, gluten-free, dairy-free, vegan, raw
Ingredients
2/3 cup raw cashews
1/2 cup water
1/4 cup fresh squeezed orange juice
1/4 t. cayenne
Instructions
In high speed blender of food processor, combine cashews, orange juice and cayenne. While processing or blending, slowly drizzle water in, stopping when the cashew cream has reached the consistency you desire.
Store in the refrigerator. Keeps well for at least one week.
http://injohnnaskitchen.com/2013/01/twelve-months-of-healthy-eating-a-hummus-wrap/